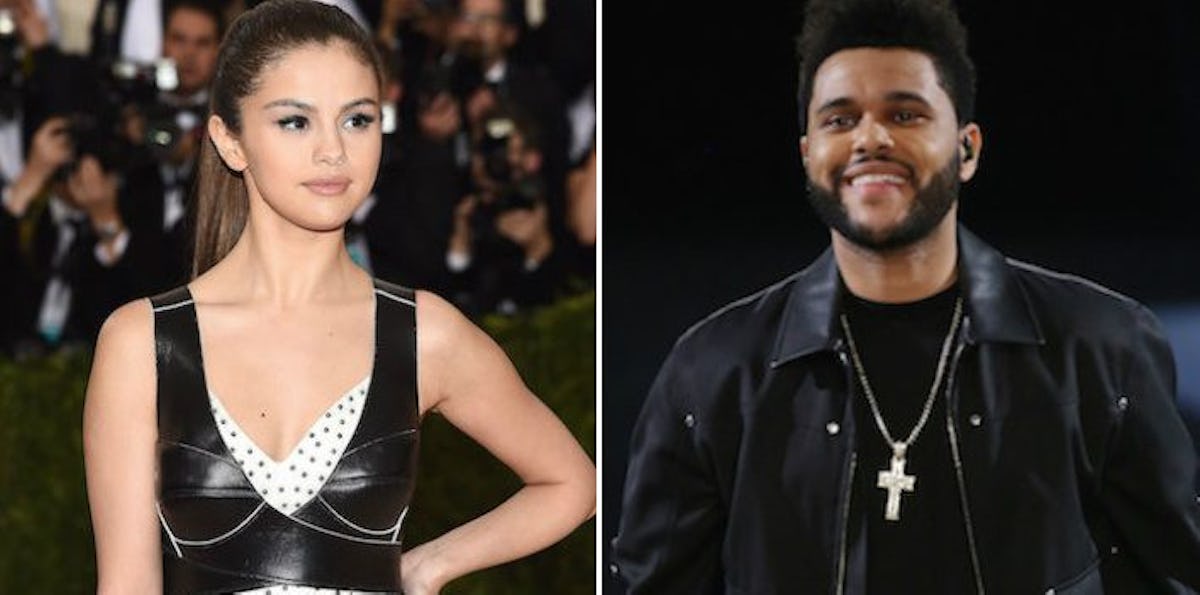 The Weeknd And Selena Gomez Are Making Their Public Debut At The Grammys
REX/Shutterstock
Selena Gomez and The Weeknd are most likely going to make passionate love to each other on stage at the 2017 Grammy Awards.
I'M CALLING IT NOW, PEOPLE. MARK MY WORDS.
According to TMZ, Abelena RSVP'd "yes" to Clive Davis' Grammy eye party, meaning they will make their first public appearance as a couple.
HELLLLLL YESSSSSSS.
We've seen Selena and The Weeknd make out, hold hands and go on an extravagent Italian vacation together, but we haven't seen them hit the red carpet and take awkwardly staged, professional photos.
Yes, it'll be a monumental experience for all of us.
It's unclear if Selena Gomez and The Weeknd will attend the actual Grammys on February 12, but a party before the event is like, basically the same thing.
Justin Bieber reportedly won't be in attendance, but that's probably for the best considering the love of his life is now dating another man.
HMMM, I wonder if JB is intentionally missing the show because Abelena will be there. He'd probably rather stay home and you know, cry his eyes out.
I feel you, Justin. I still love my ex, too.
Haha, I'm kidding. I'm totally over him. It's fine. I'M FINE.
It's kind of funny JB won't be there because Purpose is up for Album of the Year. The 22-year-old singer is up against Adele, Beyoncé, Drake and Sturgill Simpson, so this year's competition is tough.
Adele and Queen Bey are actually going head-to-head for several awards including Song and Album of the Year, for "Formation," "Hello," 25 and Lemonade.
Pretty impressive, right?
My ex likes to sing. I hope he's doing well out there.
Well, I guess you'll have to tune in on February 12 to see if Selena Gomez and The Weeknd actually show up together or if I just got you pumped for no reason.
JB, I'm down to watch it from home and cuddle, if you want. I could use the touch of a man.
Citations: Selena Gomez And The Weeknd Attending Grammys Party (Complex)