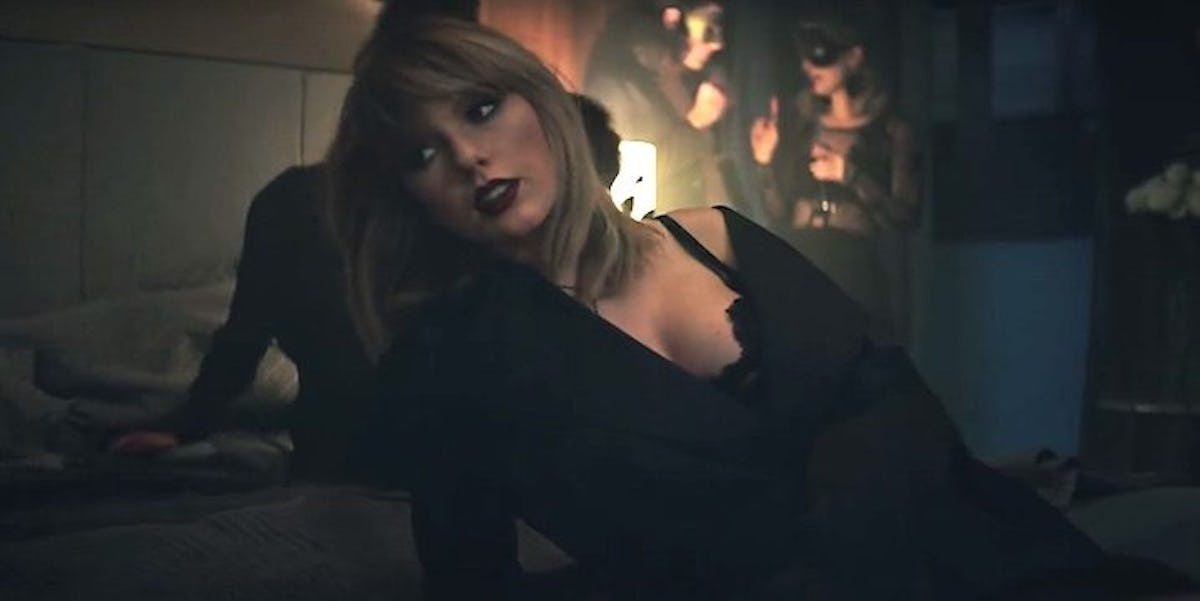 Taylor Swift And Zayn Malik's New Video Is Even Sexier Than 'Fifty Shades'
YouTube
Taylor Swift and Zayn Malik just dropped their new music video for "I Don't Wanna Live Forever" and it's hotter than "Fifty Shades Darker."
Oh, you think I'm joking?
Haha, take a seat, little one. You're in for a treat.
The "Shake It Off" singer and former One Direction member have been teasing fans with clips from their new music video on Twitter and Instagram all week.
But now, the full music video is finally here and it's sexy as hell. I'M SERIOUS. YOU'RE ABOUT TO FEEL THINGS YOU'VE NEVER FELT BEFORE.
The video opens with a sad Zayn Malik coming out of a limo in the rain. While he's walking into a venue, he's attacked by the paparazzi for pics.
While this is happening, Taylor Swift is on top of a bed, throwing shit and shaking her body like a madwoman.
It kind of has a "Blank Space" vibe, but it's a little less coo-coo.
According to Twitter, it looks like Taylor Swift's fans are LOVING it.
People said things like, "THAT WAS FUCKING AMAZING OMG" and "I SCREENSHOTTED SO MUCH OH MY."
It's been a pretty long time since Taylor Swift released a music video, so I guess her followers have been waiting for this day for a while.
There were rumors Zayn's girlfriend, Gigi Hadid, would make an appearance in the music video because she was spotted in London when Zayn was filming.
I meannnnn, she was in "Pillowtalk," so it's not too crazy of an idea.
As you'll shortly see, the 21-year-old model didn't make the cut. Sorry, Gi.
Be sure to watch the full music video for "I Don't Wanna Live Forever" in the clip at the top and see "Fifty Shades Darker" in theaters this Valentine's Day.
I promise, you won't regret it.
Citations: Taylor Swift Zayn Malik Music Video (Teen Vogue)