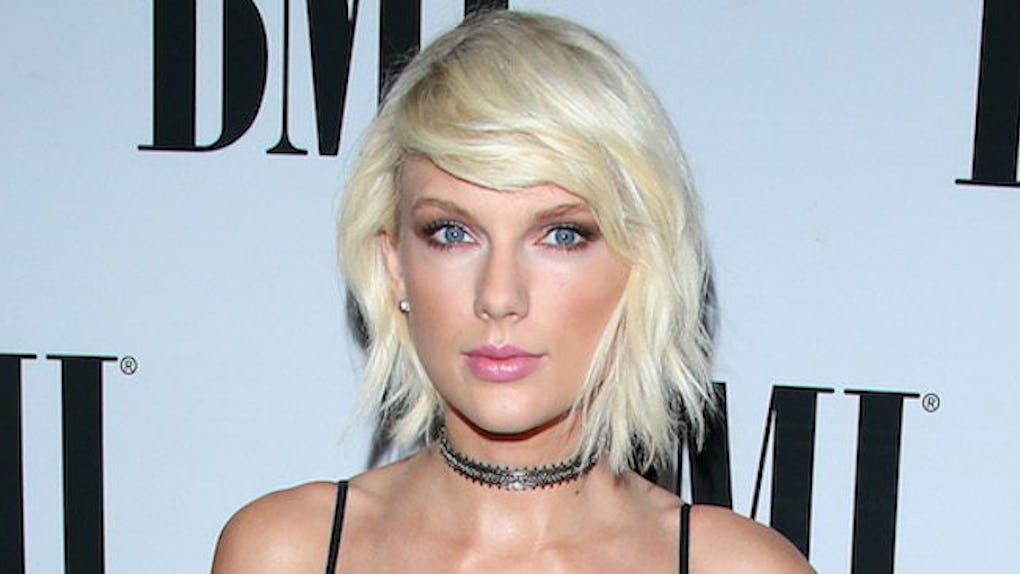 Getty Images
Taylor Swift's "Look What You Made Me Do" Music Video Is Dropping At The VMAs – Here's A Preview
Oops, she did it again. Taylor Swift has conquered the Top 40 charts, the music industry (basically), and my social media feed. On Aug. 23, Swift practically broke the internet when she announced the release of her new album, Reputation. People lost their minds over the singer's first album release in nearly three years. Just when you thought Reputation couldn't get any bigger, Swift announced she will drop a brand-spanking-new music video this Sunday. Damn, Tay, you are unstoppable. Taylor Swift's "Look What You Made Me Do" music video is dropping at the VMAs.
While the music video preview looks insane, a lot of the magic is in the way it was released. Taylor Swift took no prisoners with her latest album and single news. Everything shown seemed to have a deeper meaning. For example, Swift completely purged her social media accounts of any photos before releasing teasers for Reputation. Homegirl only had SIX photos on Instagram for a minute there. Swift definitely wants to start this chapter of her life with a clean slate... or a "Blank Space." Is that funny yet?
On Taylor Swift's Instagram, you can check out the first official preview for her new music video. Brace yourself, it looks unreal already.
Pretty crazy, right?
Now, let's talk about the Reputation album cover art. It features a black-and-white photo of Swift with slicked back hair and a bold lip. There's an overlay of newspaper and magazine writing that sits on her face. It definitely has an edgier, more grown-up-Swift vibe to it.
One thing that really stood out on the cover for fans was the font. It very closely resembles the font used on Kanye West's The Life of Pablo album cover and people are shook. Some fans are taking it as a purposeful jab, while others argue that Swift is being "unoriginal."
The font isn't the only thing that has people talking. Look at Swift's choker necklace on the album cover above. It's so tight, it's also almost literally choking the life out of me. While some people enjoy roasting her over this little detail (and every other move she makes in life), others are seeing it as a very important detail.
People are associating the choker with a chain around her neck. Whether it's a sign she's breaking free or the chain is what kept her from being able to save her reputation, I'm down with a little symbolism.
While her newest music video preview was ah-mazing, let us not forget the mystical powerhouse that is Taylor Swift and the entirety of Reputation. So glad T. Swift is back in my life. Please, never leave again.
Be sure to check out the official music video this Sunday at the VMAs.