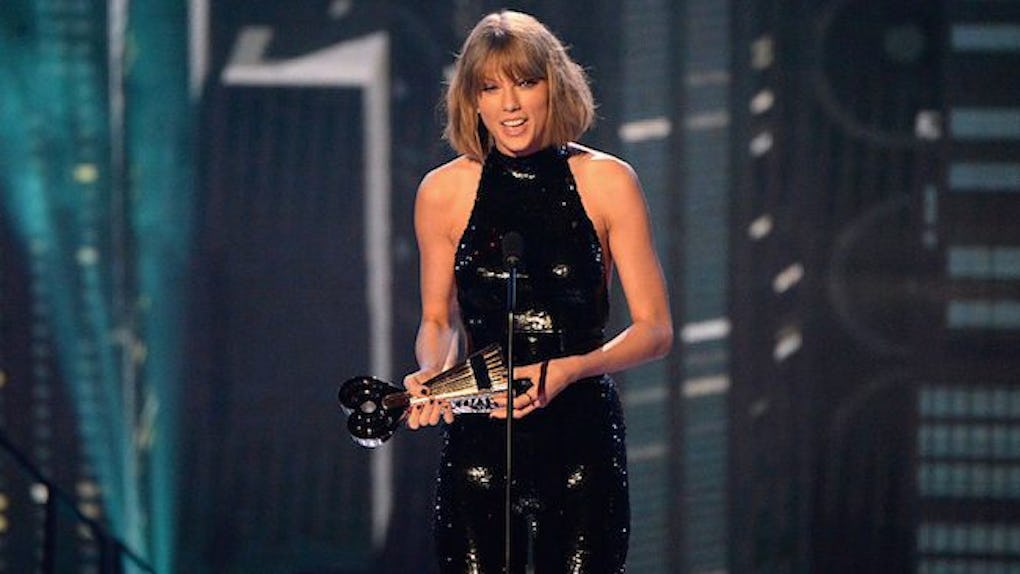 Kevin Mazur / Getty Contributor
Where's Taylor Swift During The 2017 VMAs? The Singer Skipped The Carpet
LOOK, TAYLOR. You can't just delete all of your social media, post terrifying snake videos that look like you took my nightmares and put them on Instagram, drop a new single as I'm legit trying to go to bed, announce a new album, and then NOT SHOW UP TO THE 2017 VMAs. I'm sorry. That is not how this works. Granted, I don't know how this should work, but I guarantee it's not like this. But alas, you did it like this. So sorry, everyone. If you were hoping to see Taylor Swift at the 2017 VMAs, it looks like you should probably hope for something else.
Though she's up for Best Collaboration with Zayn Malik for their song "I Don't Wanna Live Forever," still riding the waves of dropping her latest single "Look What You Made Me Do," and also premiering the music video for "Look What You Made Me Do," it seems Taylor's still trying to keep a low profile in terms of public appearances. Why? Well, IDK, let me just call her up and find out. Maybe's she's not trying to run into her ex Calvin Harris tonight. Maybe she's had a long week of making the internet's head spin and wants a nap. Maybe she's still laughing at all of those "LWYMMD" and "Formation" memes, which were totally f*cking hilarious and I don't blame her. Who knows?
But that's less important. What's more important is the latest project Taylor's hitting us with tonight: the "LWYMMD" music video. By the looks of it, this video is going to be insane, you guys. I mean, the preview alone made me have to sit down for a second. But a full song's worth of footage of Taylor looking really terrifying in a black bodysuit and fishnets, wearing a bunch of creepy snake rings, and biting a bunch of jewelry that probably costs more than my entire life is worth? Someone get me my inhaler.
It seems the old Taylor really is dead, you guys. She was killed by this edgier, snake-y Taylor, who will now reign supreme over... whatever it is edgy, snake-y people reign supreme over. Reptile houses at the zoo, maybe? Anyway, if we all make it out of this video debut alive, it won't be long before we're all gasping for air again when Taylor Swift drops her new album Reputation on Nov. 10. Godspeed, Taylor Swift fans. Godspeed.