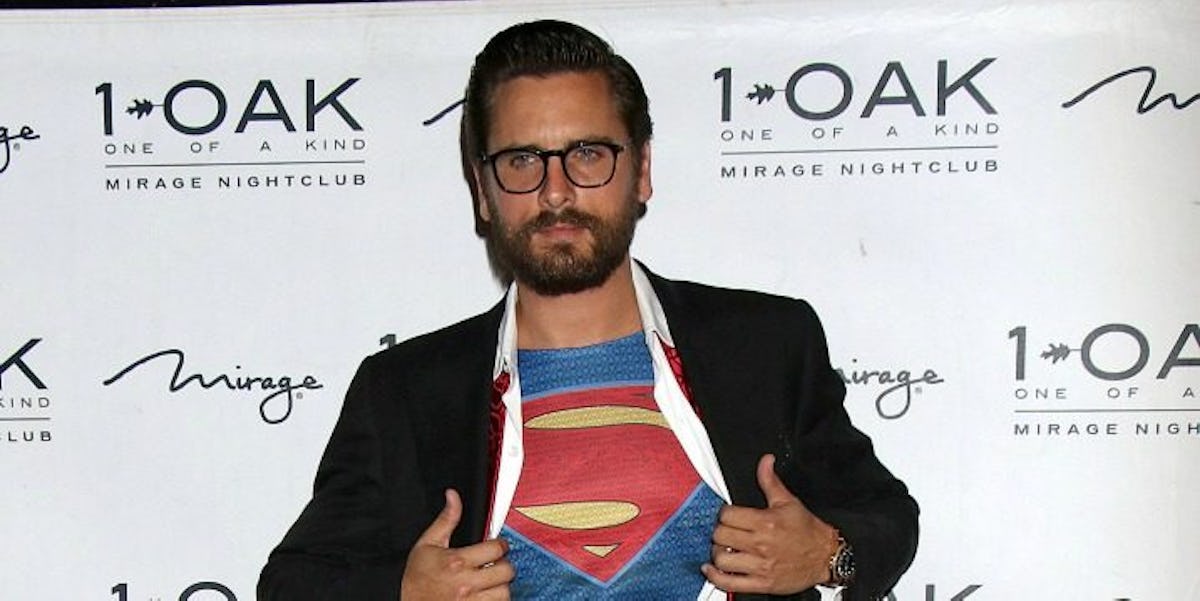 Scott Disick Was Spotted Partying With Yet Another Model In Miami
REX/Shutterstock
Scott Disick, what are you doing, man?
Seriously, I want an actual answer as to what this hack is doing with his life.
In the new promo for season 13 of "Keeping Up with the Kardashians," Disick said of Kourtney Kardashian, with whom he has three children,
I would never be over her, she's the love of my life.
I find this quote amusing, really, because Disick was recently caught on camera partying it up with a mystery model in a pool in Miami.
Sure, Kourtney's home with the kids, but you go party it up in Miami with models and Heinekens.
You read that last sentence correctly, by the way. I wrote models, as opposed to model, because it appears Disick was just recorded on tape partying it up poolside in Miami with a different woman.
According to DailyMail.com, and as you can see in the video above, the 33-year-old Disick was seen in the pool and chilling on a lounge with model Amber Davis.
To be quite honest, it's hard to keep all these women separate. One day, Disick is with a random brunette; the next, he's with blond bombshell Amber Davis.
Thanks to the below Instagram photo, though, we do know for certain Scott Disick was indeed with two different women by a pool.
Yeah, this dude is literally the worst, but you don't need me to tell you that.
On the most recent season of "Keeping Up with the Kardashians," Disick spoke about being "anxious" and the lifestyle he currently leads.
He said,
You know this is gonna be, like, the longest I'm away from the kids and Kourt? Ever? … I'm kinda anxious. I'm supposed to do some appearances… It's hard to be on amazing behavior when you're at a nightclub or at a party… I could probably make money the ways that are healthier.
Uh, you think, dude?
Citations: Lord of the party! Scott Disick boozes it up as he continues partying with model Amber Davis in Miami...as Kourtney stays home with the kids (Daily Mail)