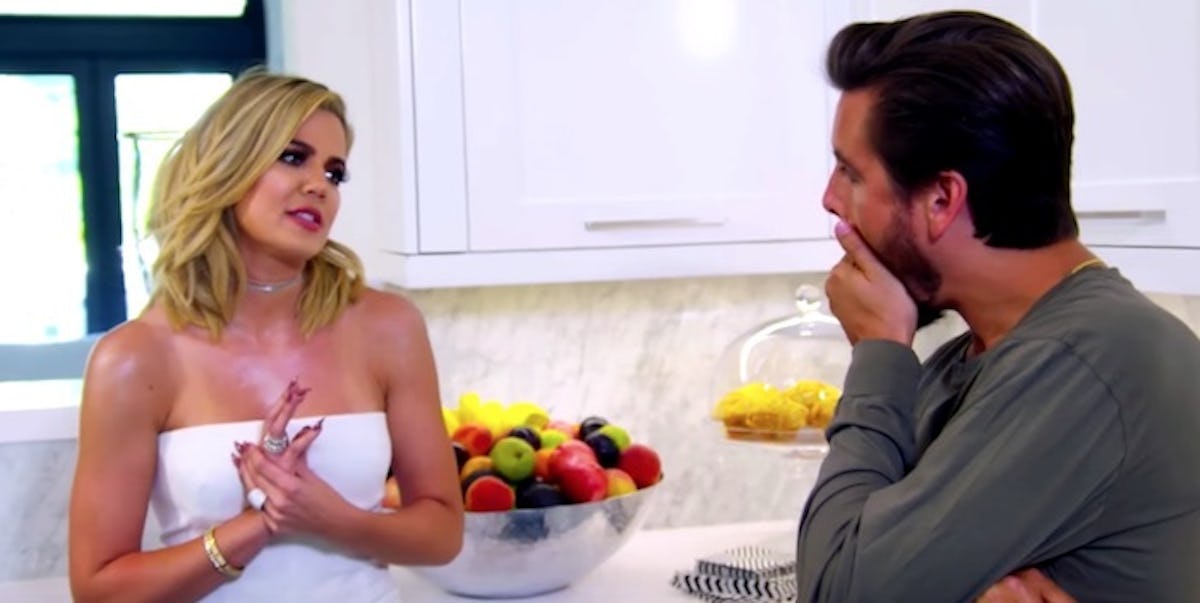 Scott Disick Opens Up To Khloé K About Anxiety In New 'KUWTK' Clip
YouTube
Khloé Kardashian is worried about Scott Disick's mental state when he's not around his kids, according to a sneak-peek trailer for Sunday's new episode of "Keeping up With The Kardashians."
During the clip, Scott opens up to Khloé and says ever since Kourtney took the kids for the week, he feels anxious and he needs to "book" his time up to keep his mind off his family.
This usually means making club appearances for money.
Khloé makes the point this may not be the best choice for him at the moment and suggests he finds other ways to make money.
I'm going to be honest, I'm not the biggest Scott Disick fan. I think he was kinda funny for a little a few seasons back, but he's now mostly an annoying whiner.
That being said, this clip will make you feel at least somewhat bad for him. At the end of the day, he is still a father who loves his kids and him being sad to be away from them is enough for me to get a case of "Awwww, Scott."
More important than all of that, though, is the fact all important conversations in the Kardashian family start with two people making small talk about food.
Has anyone else noticed this? Anytime a serious conversation is about to happen, it is always preempted by dumb observations about food.
Forty-two seconds of this video is about the hair on nectarines. Then, out of nowhere, the conversations switches tone to Scott talking about how he has anxiety issues when his children aren't around.
Wasn't there an episode a few weeks ago where Kourtney talked about eating Pop-Tarts for a minute and a half before the family discussed how Rob cut them out of their lives?
I'm silently waiting for the episode where Kendall researches the calorie count on grapes before abruptly talking about how she admits she would rather be dead than face the cold embrace of obscurity.
Citations: Khloe Kardashian Is Worried About Scott Disicks Behavior While Kourtney Kids Are Out of Town Find Out Why (E!)