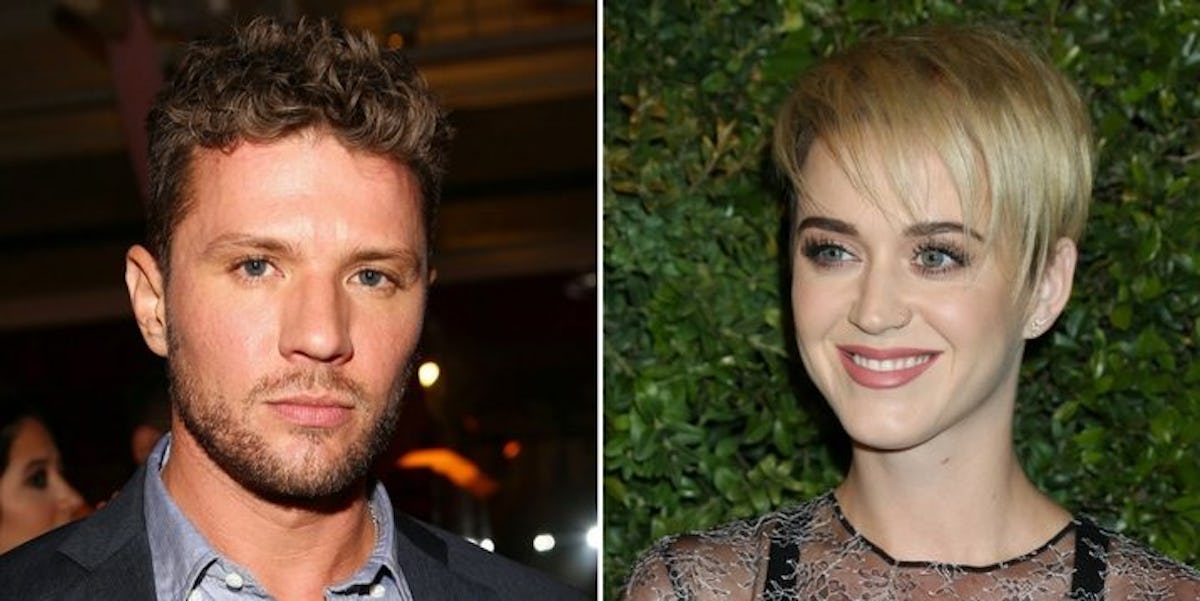 Ryan Phillippe Responds To Rumors He's Dating Katy Perry With Angry Tweet
REX/Shutterstock
It sounds like Ryan Phillippe and Katy Perry aren't exactly living the teenage dream that tabloids have been reporting.
After a few weeks of speculation that the actor and singer have started up a romance, Ryan is shutting down dating rumors with an all-caps tweets.
Clearly, the increased paparazzi attention from the Katy Perry dating rumors has gotten to Phillippe. He posted an all-caps tweet on Sunday night stating in no uncertain terms he and Katy are not dating, and instructing the paparazzi to stop swarming his house every day hoping to catch a glimpse of her.
OK, but honestly, I would be majorly pissed off if helicopters were hovering around my house 24/7 because of some strange tabloid rumor. Let Ryan Phillippe live his life in peace, people!
Apparently, Ryan barely even knows Katy Perry. I guess that could mean when they were spotted flirting it up at Elton John's birthday bash last month, it was only one of their first times meeting.
A source at the party told Hollywood Life Ryan and Katy switched seats to be next to each other, and giggled together throughout the event.
But like... that also sounds like something friends would do at a party together. Still, given both Katy and Ryan are recently single, tabloids were quick to interpret the behavior as the start of a new star-studded romance.
Katy Perry and Orlando Bloom broke up after over a year of dating a couple months ago, and Ryan Phillippe split with his fiancée and girlfriend of five years Paulina Slagter in November.
So maybe Ryan and Katy don't really know each other that well now... but that could change in some time.
Meanwhile, Phillippe is raising his three children — his daughter Ava and son Deacon with Reese Witherspoon, and his daughter Kailani with model Alexis Knapp — and Perry is preparing to release her fifth studio album, which is expected in the next few months.