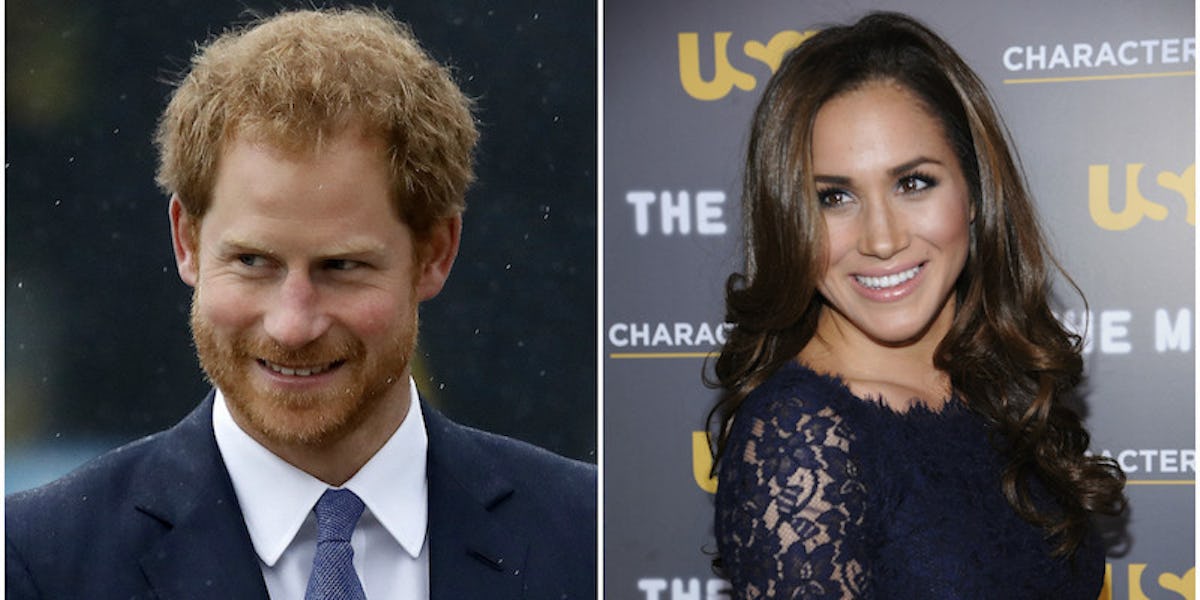 Prince Harry Confirms He's Dating Meghan Markle And He's 'Deeply Disappointed'
REUTERS
We've all just been given a royal ass-kicking over Prince Harry and his girlfriend, Meghan Markle.
Kensington Palace in London says "the past week has seen a line crossed" and everyone needs to stop talking about their relationship so much.
In an unusually lengthy and detailed statement by the royal family, officials have stressed how the "Suits" actress has been subject to hateful comments, "racism" and "sexism."
They claim newspapers have tried to bribe her ex-boyfriend for material and reporters have attempted to break into her home.
A spokesperson said Prince Harry is worried about his girlfriend's safety, adding "it is not right that a few months into a relationship with him Ms. Markle should be subjected to such a storm."
Part of the statement reads,
Meghan Markle has been subject to a wave of abuse and harassment. Some of this has been very public -- the smear on the front page of a national newspaper, the racial undertones of comment pieces; and the outright sexism and racism of social media trolls and web article comments.
It continues,
Some of it has been hidden from the public -- the nightly legal battles to keep defamatory stories out of papers; her mother having to struggle past photographers to get to her front door; the attempts of reporters and photographers to gain illegal entry to her home and the calls to police that followed; the substantial bribes offered by papers to her ex-boyfriend; the bombardment of nearly every friend, co-worker and loved one in her life.
Such a robust response from the royal family is extremely rare -- they must mean business.
Rumors about the pair began to circulate after fans picked up on an Instagram photo.
It shows Meghan relaxing at Soho Farmhouse in Oxfordshire, England.
She was sporting a bracelet very similar to one Harry wears.
People are convinced the blue and white bracelet was gifted to her by Harry, pictured below wearing it.
It's too similar to ignore.
Meghan got married to producer Trevor Engelson in 2011, but their marriage was short-lived, and the couple split just two years later.
Harry is said to be "besotted" with Meghan after meeting her in Toronto while he was promoting his Invictus Games event earlier this year.