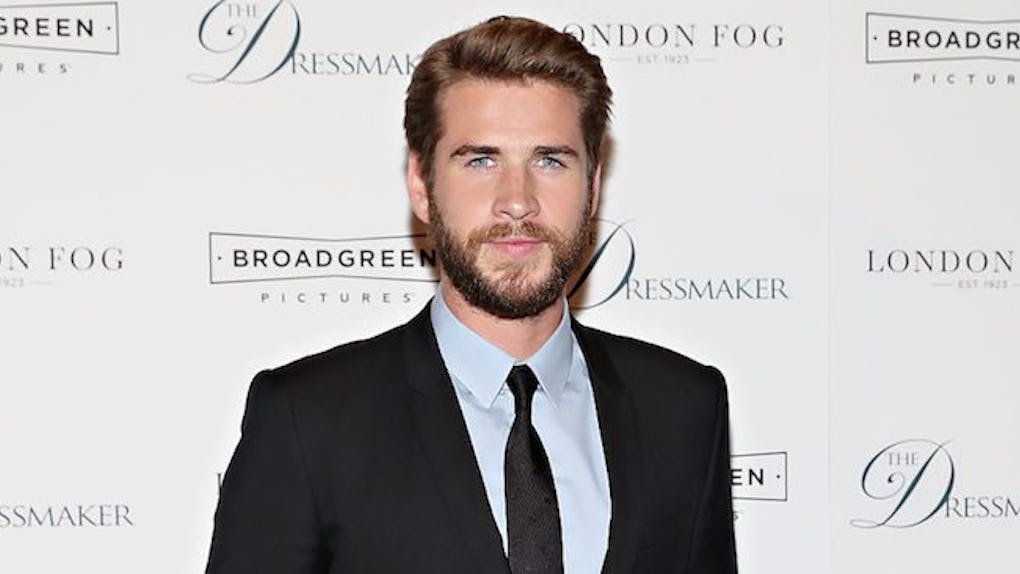 Cindy Ord/Getty Images for London Fog
Where's Liam Hemsworth At The 2017 VMAs? Miley Cyrus Fans Are Sad
Liam and Miley, America's on-again off-again couple, is in the news again, and this time it's in 2017. They've come a long way! Miley Cyrus is set to perform at the 2017 VMAs this year and we can't freakin' wait. She's scheduled to perform her new single, "Younger Now," which should be a hit. The only thing better will be seeing her man show up to have her back. Unfortunately, nobody has spotted Liam Hemsworth at the 2017 VMAs. What up, man? Where you at? Where else could you be, other than at the VMAs, supporting your beautiful, future bride?
The celeb couple has been together for more than seven years, although they haven't always been the couple of the century. The pair confirmed their relationship way back in 2010 at the Academy Awards, and then shared their engagement news two years later in 2012 before taking a break in 2013. That's a lot of ups and downs, y'all. They surprisingly got back together in 2016, and the two seem better than ever. They've gone through a lot of turmoil, but that's what makes them great. Who doesn't love a good complicated romance story?
Miley Cyrus on the VMA red carpet is like Lady Gaga at the Superbowl: It should happen every single year. Everyone knows Cyrus will bring out her big guns for this performance because that's just what she does. Remember her VMA performance with Robin Thicke in 2013? I'm pretty sure everyone still talks about that today. Also, look at this amazing photo Cyrus posted on Aug. 27, 2017. It's just too good.
The only thing better than watching Miley grind on Robin Thicke, though, is seeing her man show up to have her back this year. But he's not there! Where are you, Liam?
The entire Cyrus family will probably be on the red carpet by 2018. Her younger sister, Noah Cyrus, is nominated for Best New Artist, and Miley is nominated for Best Pop Video. Sister power! Things seem great in Miley land. There's only one thing missing: her main squeeze.