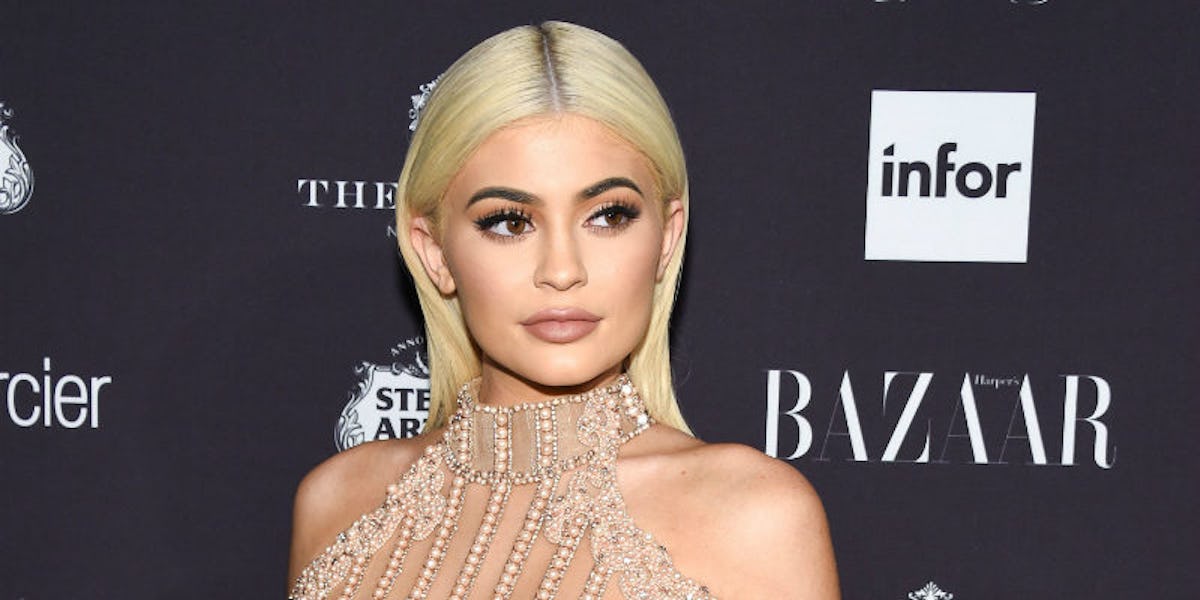 Kylie Jenner's Go-To Winter Face Mask Is Perfect For All Of Us Who Are Broke AF
REX/Shutterstock
Unfortunately for my busted face, I can't afford all of the products celebrities tell me to buy in order to be beautiful.
I'm doomed to spend my years as a hobgoblin 'neath a bridge, begging for scraps of food and the last squirt of your daily moisturizer -- and yes, I do realize how disgusting that sounds now that it's typed up.
But maybe the Jenner sisters can save me from my fate? Kendall's acne masks only have two ingredients, and even I'm not dumb enough to mess up making it.
Also, it sounds kind of delicious. Just mix half a lemon and an egg white. Whatever you don't use on your face, cook up in a frying pan with some ham.
Now, Kylie Jenner is sharing her secret winter face mask -- and it only costs $13...
EXCEPT SHE GAVE AWAY THIS SECRET ON HER APP.
Thankfully, Kylie's tip isn't going to break the bank, and you can grab it at the drugstore. Kylie said,
Even though I love winter, I hate what the colder temps do to my face! I can't stand dry, dull skin, so I'm all about any product that keeps my skin feeling hydrated and soft.
I especially hate the cold of winter too, because in the winter, I look like this:
Her wintertime-face savior? L'Oreal Detox & Brighten Clay Mask.
The ingredients include charcoal, which helps draw out all the gross stuff hiding in your pores (dirt, oil, pollution, your negative thoughts). Then, the glycol citric acid brightens up your once dull skin.
That's right ladies, you don't have to get knocked up to experience a glow.
Bonus points: This face mask doesn't leave your skin dry.
So, it's true -- we can have it all AKA beautiful, hydrated glowing skin and the ability to pay off our massive student loans. Just kidding, we'll never be able to pay those off.
Citations: Kylie Jenner's Go-To Winter Face Mask Is a $13 Drugstore Favorite (Glamour)