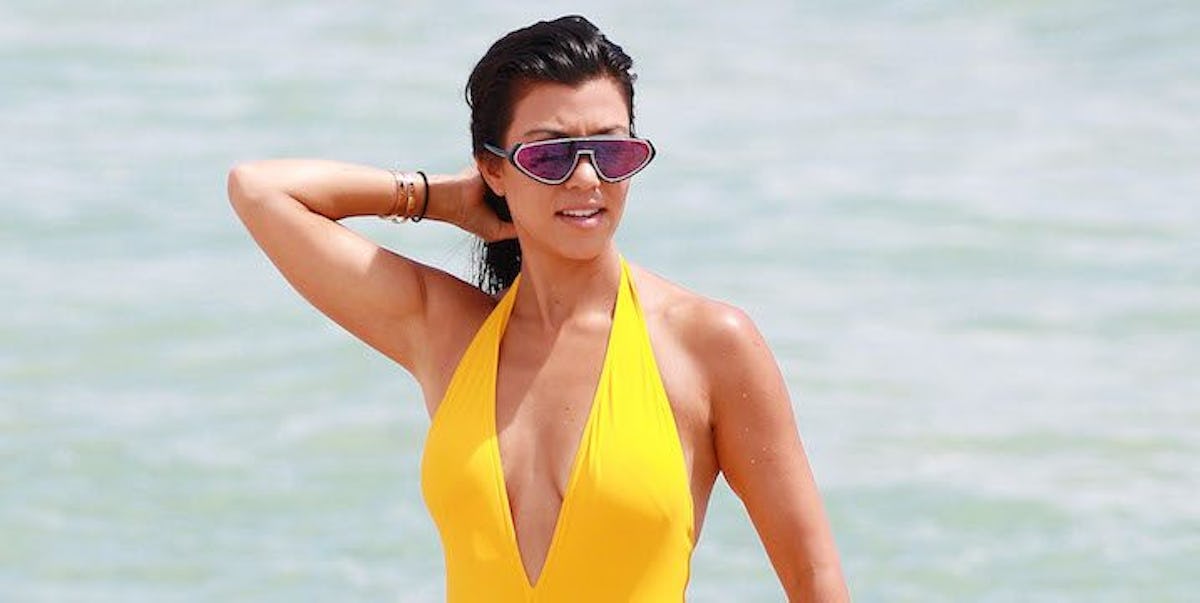 Kourtney Kardashian DGAF, Posts Bare Butt Pic Amid Scott Disick Miami Drama
REX/Shutterstock
It's Wednesday, kids, and you know what that means: CELEBRITY BUTTTTTTTS!!!
Just like every day!
You're welcome!
Kourtney Kardashian and Kim Kardashian West were frolicking around Costa Rica butt-first while the rest of us were just sort of hoping our butts didn't mold into cubes in our desk chairs.
Kourt shared a pic of her butt perched on a balcony railing. Her caption warned fans, in the words of our guardian angel Beyoncé, "I don't think you ready for this jelly."
IDK. I think we feel pretty ready.
Everybody loves a butt. I don't make the rules. I just write about the butts. I'm the Matthew, Mark, Luke and John of celebrity hineys.
Kourt also shared some side-butt during her visit in a picture that proves she even looks gorgeous when she's catching a fart in her hand like a baseball.
Kourt's baby daddy, Scott Disick -- a man who, 10 years into this relationship, somehow still isn't totally ready for this jelly -- initially joined her in Costa Rica, but left for Miami after getting into a fight with Kim and Kris Jenner.
The fight, allegedly over a woman Scott had stowed away during the trip, didn't teach the father of three any major life lessons because he spent his stay in Miami with a different woman (read: teenager).
Kourtney would obviously prefer a family vacation where her on-again, off-again boyfriend didn't run away to Barely Legal Island at the first sign of conflict, but Scott's behavior is nothing new.
A source told People,
Kourtney hasn't been happy with Scott for weeks. It has nothing to do with what he is doing in Miami right now. She just doesn't like when he parties. He is an irresponsible dad when he parties.
Doy. You can't properly raise a 7-year-old when you're trying to teach a drunk 11th grader SAT prep. Common sense.
Let these girls go back to their normal, young lives, Scott. You know, free of any 33-year-old, bearded, kept men of reality TV fame. There's plenty of time for that down the line.