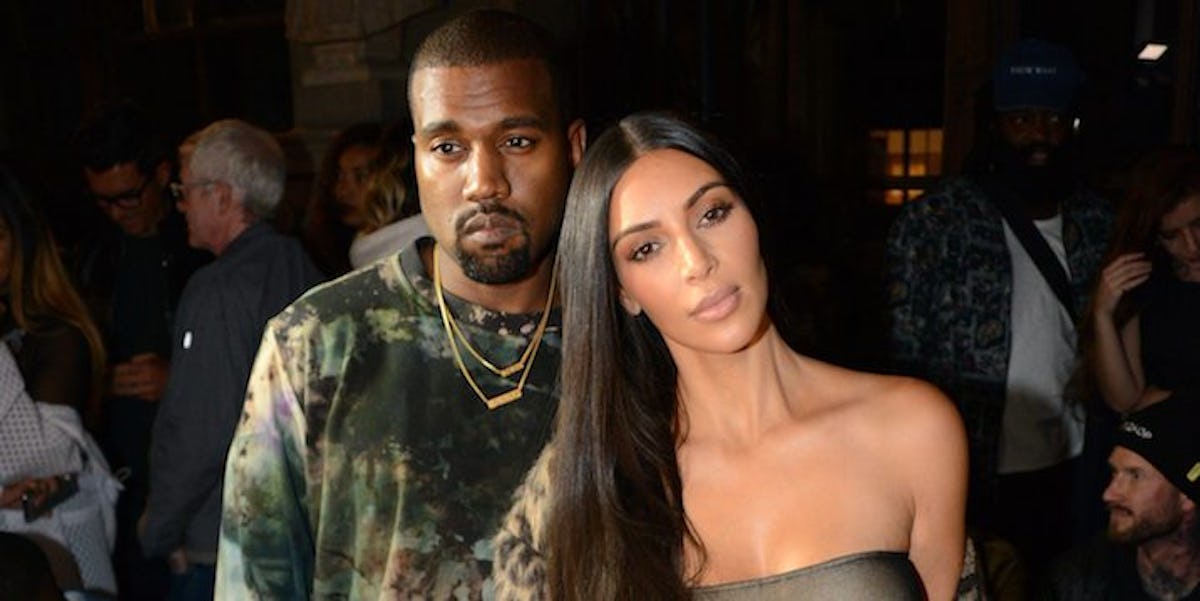 Kim Kardashian And Kanye West Are Collaborating On A New Project
REX/Shutterstock
The last few months have been hectic for both Kim Kardashian and Kanye West.
Most of the drama kicked off right after their longstanding feud with archenemy Taylor Swift. Soon after that whole ordeal, Kim Kardashian was robbed at gunpoint during Paris Fashion Week.
Kanye West then lost his composure and was admitted to a hospital after canceling the remainder of his Saint Pablo tour.
West had lashed out during several rants about Beyoncé, Jay Z and Mark Zuckerberg just days after announcing his support for President Donald Trump. He then popped up in New York City alongside Trump as infuriated fans gasped in confusion.
So, what are Kim and Kanye up to these days? Well, we know Kim was in Costa Rica with most of her immediate family members. How could we ever forget Tyga's cringeworthy, new haircut and the exposing of Kylie's underboob?!
It turns out KimYe could be working on a new project that will change the fashion world forever.
Kim Kardashian took to Snapchat to share new photos of North West wearing unreleased clothing from her "kids line" with Kanye.
"Coming soon!"
In the clip below, Kim reveals North West helped pick out the fabrics and the colors used while Kim and Kanye designed.
There's been no word on how far along Kim and Kanye are with their new children's line, but it has to be exciting for parents (and little kids with Snapchat) to see KimYe working on something for the little people.
Not to mention, the new gear will obviously be inspired by North herself.
Who wouldn't want to rock a look designed by North "Northy" West?! Exactly. Now, if you don't have a kid or any younger relatives, you've still got enough time to find a friend who does and tell them to clean our their closet.
And now, we wait for more deets (and for Saint West to grow up and drop a fire collab).