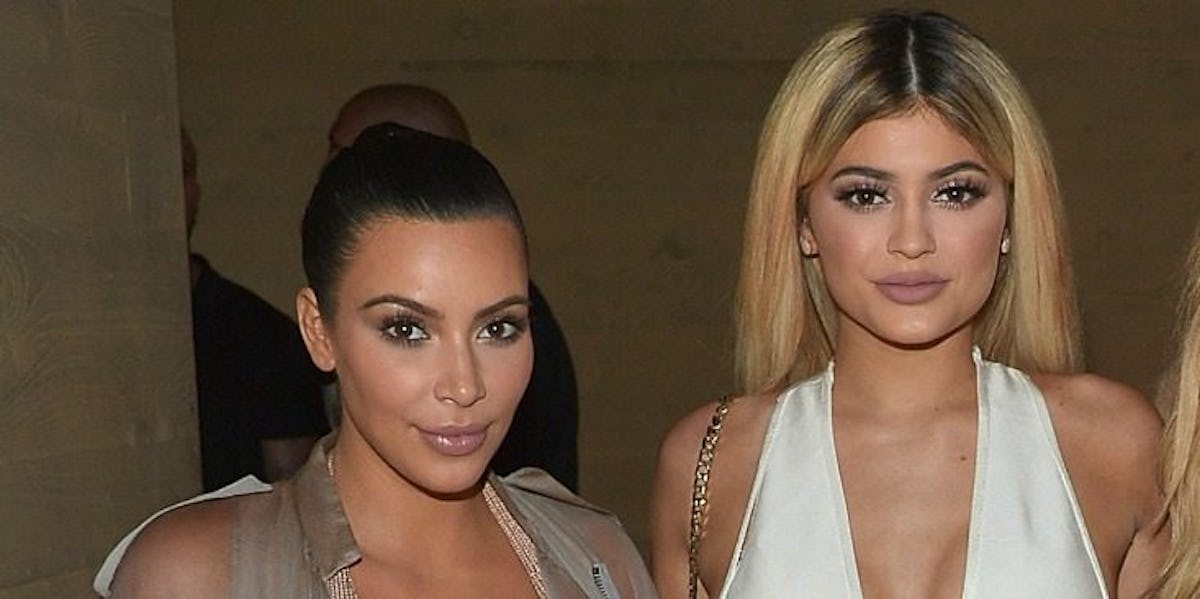 Kim Kardashian Posted The Sweetest Message For Kylie Jenner's 20th Birthday
Charley Gallay/Getty Images
While the Lambo, fabulous wardrobe, and fat bank account are nice for Kylie Jenner, it's not everything. The starlet celebrated turning 20 on August 10 with close friends, family, and people that matter to her. She walked into a huge surprise party adorned with balloons, a chocolate fountain, and a cake with her face on it. Now, that's a party. There's one thing that always stays true with the Kardashian-Jenner clan — fabulous birthday parties and family. Kim Kardashian's birthday message for Kylie Jenner is just one example of social media love the makeup mogul received that day. All of the family members showed affection in one way or another, but I especially love the thoughtful message Kim shared.
As always, Kim K had the most heartwarming and concise words to share about her baby sister. The two are obviously close and have a lot in common. They both share the same passions in the makeup and fashion world, and are total beauty icons. In a series of tweets, Kardashian said,
Happy birthday baby sis! @kyliejenner You are always so determined & so set on what you want in life & starting at such a young age you always went for it. That's so inspiring to watch. I love you Ky
Super sweet, right? Kim always has her family's back and is super supportive of all her siblings and their projects. Kim wasn't the only family member spreading the love. Kylie got a fabulous picture collage from none other than her momager, Kris Jenner. She captioned it,
Happy birthday my beauty, @Kyliejenner! 20 today!! I am so proud of the young woman you have become....
Why don't we talk about Kris Jenner not aging? WTF is her secret? Kris Jenner, if you're reading this, please send your skin care regime. Thanks, doll.
While fame is great, it's not everything to Kylie Jenner. She celebrated her birthday in style and surrounded by love. Happy birthday, Ky!