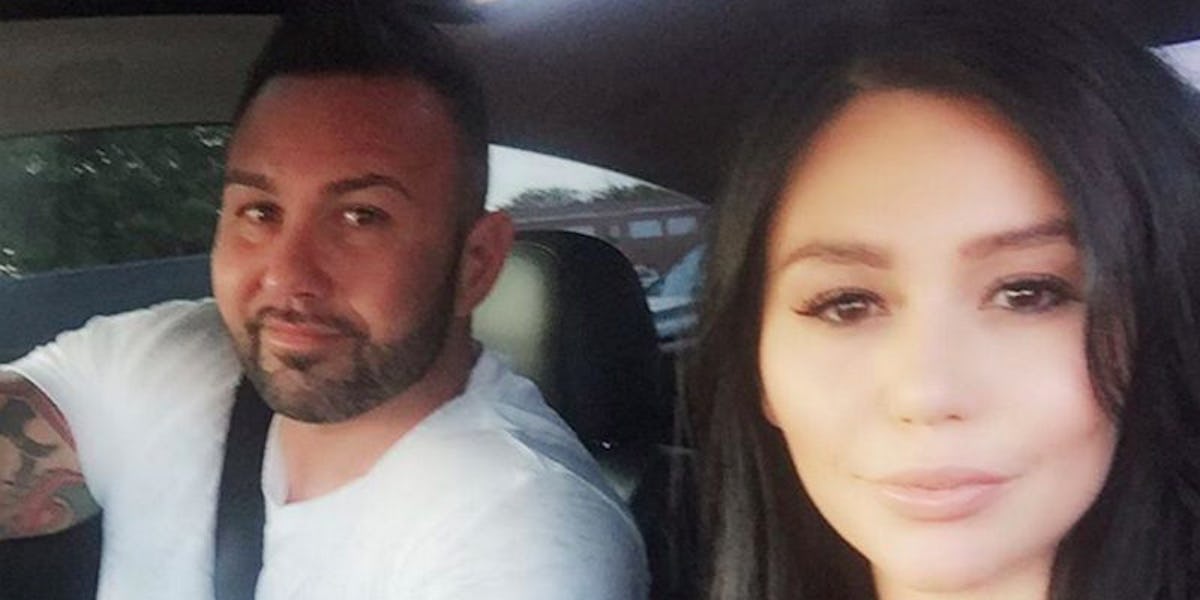 JWoww Reveals Her Deal Breakers That She'd Leave Her Husband Over
Instagram
It's not news -- relationships are really, really hard. There's going to be a lot of ups and downs, even after you get married. And, sorry to say, no relationship is perfect.
Jenni "JWoww" Farley opened up to ET about her relationship with her husband, Roger Mathews, and how it's not-so-perfect and that it never will be, but all in all she is still happy.
This comes after she finally revealed the true meaning behind her new sleeve of tattoos, which she debuted on the cover of Inked last month.
When asked about the topic of divorce, she responded,
There are deal breakers in our relationship that we would separate over.
Of course, there are deal breakers in every relationship.
For the former "Jersey Shore" star that includes cheating and "things you can't go back in time" to fix. For me, it would be watching the next episode of my favorite show without me.
Thankfully, JWoww and her hubby Roger Mathews, with whom she has two children, haven't had to face those issues. Then she offered this sage piece of advice that more people need to hear. She went on to say,
But I definitely wouldn't say it's not an option, because if you are truly unhappy, you shouldn't stay in a relationship.
If you're unhappy in your relationship, if someone doesn't support you or thrill you anymore, it's totally cool to let them loose. Why waste time being miserable? It's not good for anyone involved.
JWoww added,
To me, there's no happily ever after unless you truly work for it.
And that is the inspiration behind her "happily never after" Disney-themed sleeve of tattoos that we reported about earlier.
She admits that her husband is her best friend, which is such an important factor in a relationship, and he isn't afraid to call her out on her bullshit. It makes her respect him even more.
The second season of "Snooki & JWoww: Moms With Attitude" premieres Monday, September 12 on Go90 and the Awestruck YouTube channel. JWoww has also recently launched her own makeup line, JWoww Cosmetics.
Citations: EXCLUSIVE: Jenni 'JWoww' Farley Gets Real About Marriage: 'There Are Deal Breakers We Would Separate Over' (ET)