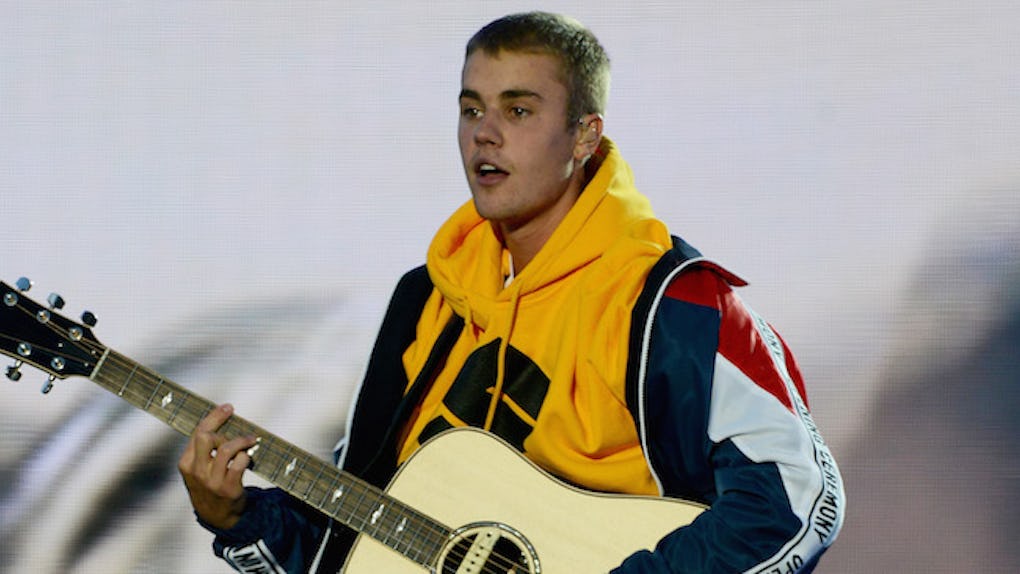 Getty Images/Dave Hogan for One Love Manchester
Will Justin Bieber Go Back On Tour? Manager Says He Will "Be Back"
It might be too late now to say sorry. Justin Bieber's manager has apologized to fans for canceling the Purpose World Tour. The news that the remainder of the Purpose World Tour has been canceled came yesterday, July 24. But will Justin Bieber go back on tour? His manager, Scooter Braun, said Bieber "will be back" in an Instagram post apologizing to fans.
The post said,
An incredible run. Congrats to @justinbieber on an incredible tour and thank you to the entire cast and crew for your unending support. Chris and Nick thank you. AEG thank you. Caa thank you. UMG thank you. @sb_projects Team thank you. To the promoters who believed around the world thank you. To the fans from all over the world who took part over the last 16 months over 6 continents thank you. To Justin who gave it his all night after night thank you. And to those that won't be able to see it... on behalf of myself, Justin, and the team, we are sorry. That was never our intent. But a man's soul and well being I truly care about came first and We must all respect and honor that. Justin will be back and I know he looks forward to performing for you and with you all again. One chapter ends and another begins. Thank you again. Now please stop commenting on all my other photos that have nothing to do with this :) just kidding....but I'm not. Jokes aside your support for Justin is inspiring. Cheers.
Following the Purpose World Tour's cancellation yesterday, Bieber's team said in a statement to Elite Daily,
Due to unforeseen circumstances, Justin Bieber will cancel the remainder of the Purpose World Tour concerts. Justin loves his fans and hates to disappoint them. He thanks his fans for the incredible experience of the Purpose World Tour over the last 18 months. He is grateful and honored to have shared that experience with his cast and crew for over 150 successful shows across six continents during this run. However, after careful consideration, he has decided he will not be performing any further dates. Tickets will be refunded at point of purchase.
Fans were crushed by the news, but while they're upset about their canceled tickets, they've still been expressing support for Bieber. Canceling a tour isn't an easy decision, and it's clearly an indication that Bieber needs some rest after completing over 150 shows in the last 18 months.
We don't know for sure what the reason for the cancellation is, but based on Braun's Instagram post, it seems like the pressure of the tour is really getting to Bieber. Hopefully his comeback will come with a new album, but it's still disappointing to fans that the Purpose World Tour had to be canceled. But if Bieber really is as worn out as his team claims, they'll understand.
That won't stop them from tweeting, though. Most fans are tweeting about their disappointment, but many are also tweeting their support to Bieber, saying it's OK to take a break if that's what his body is telling him to do.
The Purpose World Tour still had nine concerts left in North America and six in Asia. TMZ got a statement from Bieber himself about the tour's cancellation. In the video, Bieber's asked if everything is OK. Bieber responded, saying he just needs some R&R. He said,
Yeah, everything's fine ... I've been on tour for two years ... Just resting, getting some relaxation. We're gonna ride some bikes.
To his fans, he said,
I love you guys, I think you guys are awesome. Sorry if anybody feels disappointed or betrayed, it's not my heart or anything. And have a blessed day.
It's all good, Justin. Get dat R&R.