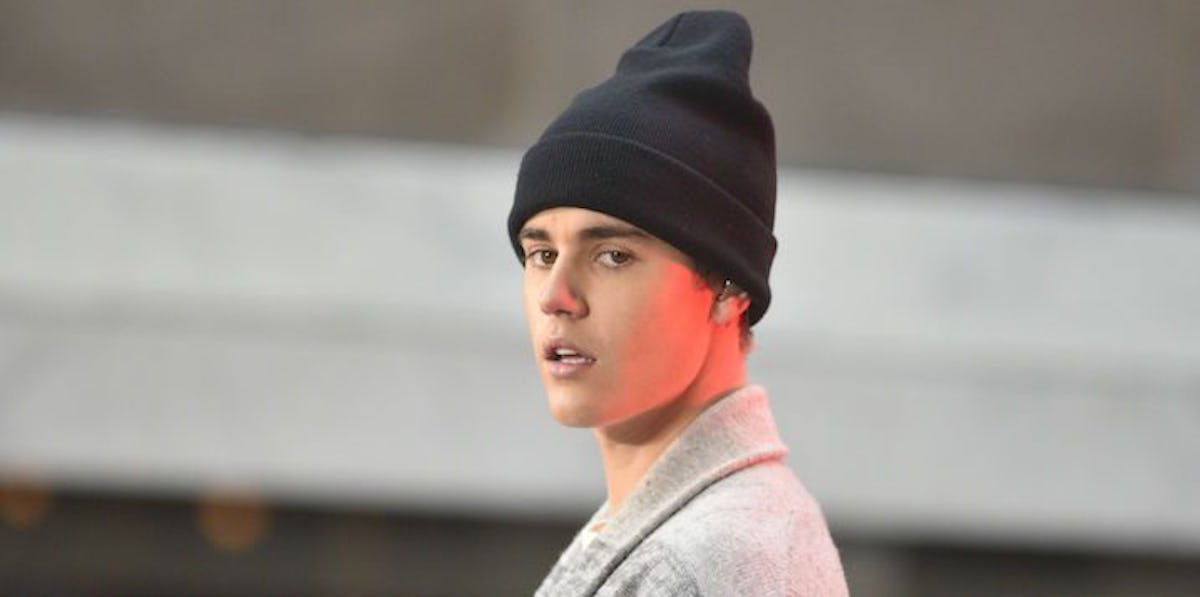 Justin Bieber Yells At Fan Trying To Take Selfie With Him: 'You Make Me Sick'
REX/Shutterstock
If you ever spot Justin Bieber out in public, try your absolute hardest not to make him feel like a "zoo animal."
By now, you'd think JB's loyal fans would have picked up on the fact he hates when people crowd around him and attempt to snap photos of him.
Back in May of last year, the 23-year-old singer took to Instagram to share a lengthy post announcing he would no longer be taking selfies with fans.
His reason was simple. He just doesn't want to be treated like some sort of "zoo animal." Here's the full post.
Unfortunately for one fan in Australia, it doesn't quite seem like they got the message. Just before hopping into a car, Justin Bieber had been walking while munching on food.
As he was getting into the vehicle, a crazed fan ran up to him and proceeded to silently snap a selfie as they posed in front of him. An annoyed Bieber then lashed out at the fan, saying,
Look at your respect level. Look at your respect level. Look at you... You make me sick.
Clearly, he felt like he was being treated the same way guests would treat a giraffe at the zoo. Someone in the background of the video clip can be heard saying, "Come on..."
Watch the moment Justin Bieber confronted a fan who tried to take a selfie with him in Melbourne, Australia.
Well, damn! She got a whole lot more than a selfie out of that interaction.
It's hard to feel bad for fans who run up to JB knowing his current stance on fan selfies, though. He's already been loud and clear about the fact he doesn't care if you bought his album.
Just because you're a fan of his and you buy all of his music and tour merch, it doesn't mean you have selfie privileges when you see him. I'm sure that's a tough pill to swallow for his overly obsessed Beliebers!
Back in July, a brave fan had asked Bieber for a hug while he was shopping at Barneys in New York City. The singer quickly responded, saying, "No."
Months later, it's safe to say the "Sorry" singer's strict rules haven't changed a bit! But wait, he's not a complete douche...
Citations: Justin Bieber to Female Fan: Look At You... You Make Me Sick (TMZ)