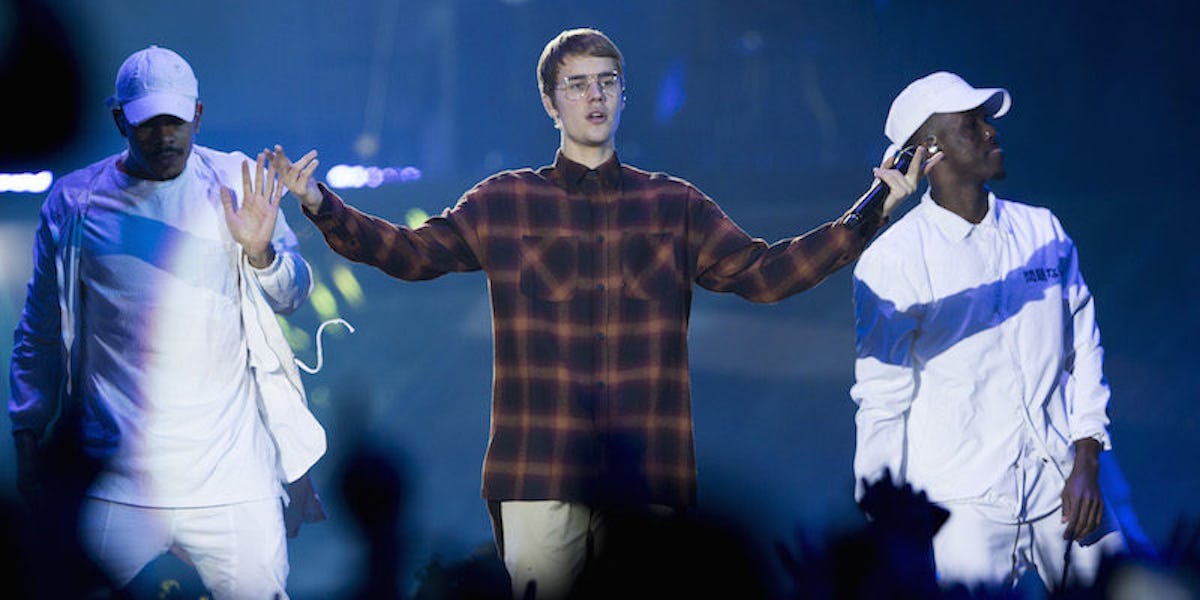 Justin Bieber Goes On Another Rant At Concert: 'Instagram Is For The Devil'
REX/Shutterstock
CAN SOMEONE, FOR THE LOVE OF ALL THAT IS HOLY IN THIS TROUBLED WORLD, PLEASE SYNC THE THEME FROM "SEINFELD" WITH THIS VIDEO OF JUSTIN BIEBER?
I will pay you in kisses.
Justin Bieber spent the last stop on his Purpose World Tour checking in with fans to find out precisely What's The Deal With Instagram?
During a London show, the 22-year-old teased his audience with the promise of returning to Instagram.
From the stage, he said,
Who thinks I should get my Instagram back? [crowd cheers] I don't wanna get my Instagram back. Instagram is for the devil… I think Hell is Instagram. I'm like, 90 percent sure. We get sent to Hell, we get like, locked in the Instagram server. I'm stuck in the DMs, I'm tryna, like, find my way out.
The Biebs quit the social media site in August after followers' comments under photos of Justin and then-flame Sofia Richie drew criticism. Shortly before exiting the app, he warned fans,
I'm gonna make my Instagram private if you guys don't stop the hate this is getting out of hand, if you guys are really fans you wouldn't be so mean to people that I like.
Rather than privatize his photos, Justin simply left Insta altogether. It seems the time away from the feed has given him a chance to develop a tight five -- or, like, a loose 40 seconds -- for future open mics.
Justin reactivated his account in late August only to bounce off once again following more criticism from fans.
The sad truth of a career in comedy is one Justin may have to learn firsthand, especially if he expects crowds to be more kind and receptive of his stand-up routine than his music and social media presence.
The singer's Insta-jokes are certainly a welcome change of pace from the series of sad, meandering pleas for silence he made throughout earlier shows, although with the tour winding down and a still Justinless Instagram feed, fans will likely take what they can get.
As for Instagram Co-founder/CEO Kevin Systrom, he has not yet responded to Bieber's indirect claim he is indeed Satan, Lord of Darkness.