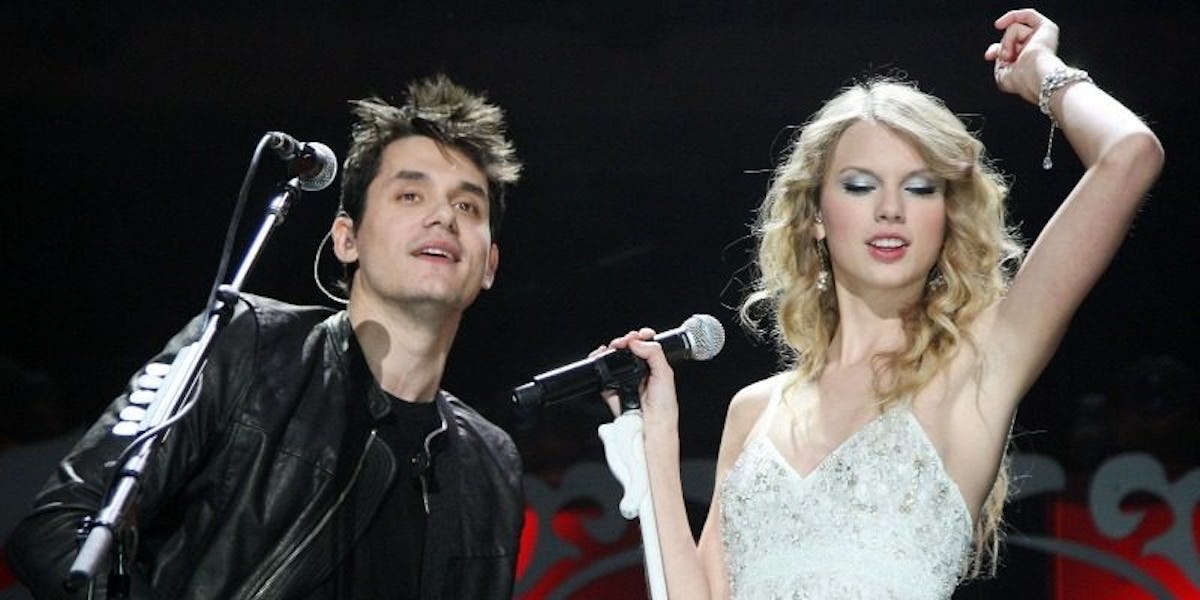 John Mayer Wants You To Know He Wasn't Dissing Taylor Swift In That Tweet
REX/Shutterstock
Tuesday, the entire universe reported John Mayer dissed Taylor Swift by tweeting some nonsense about December 13, Taylor Swift's birthday, being the "lamest day of the year."
Well, folks, particularly T Swift ride-or-dies, didn't really appreciate Mayer's tweet, and I can't say I blame them.
For those of you who are unaware, Taylor Swift and John Mayer reportedly dated from November 2009 to February 2010, but things clearly didn't end on the best of terms.
Below is the initial tweet Mayer sent out at 10:45 pm on December 13, which, as I previously mentioned, was Taylor Swift's birthday.
Yeah, so not cool to throw that subtle shade, Mayer.
However, according to ELLE magazine, the 39-year-old singer-songwriter may not have been throwing any shade at all with his tweet.
See, Mayer deleted the above tweet about December 13 shortly after he posted it, and it appears that tweet wasn't the only one he put out on social media and then quickly deleted.
Wednesday morning, John Mayer tweeted a screenshot of an additional part to his alleged Taylor Swift birthday diss, which calls into serious doubt that he ever dissed Taytay in the first place.
Mayer tweeted,
Looks like I shouldn't have deleted this tweet...
I guess not, Johnny boy! You could've avoided this whole shitstorm!
Luckily for Mayer, he also had at least one loyal fan who backed him up by tweeting a screenshot of both tweets he sent out on the evening of December 13.
It's crazy.
If John Mayer hadn't been so quick to delete his tweets, none of this madness would've happened.
Although, I guess the 39-year-old should be happy this whole thing got straightened out sooner rather than later.
See, I'm sure he didn't want Taylor Swift to come at his throat with a new version of "Dear John," right?
All's well that ends well... I guess.
Citations: John Mayer Adds a P.S. To His Taylor Swift Birthday Message (ELLE)