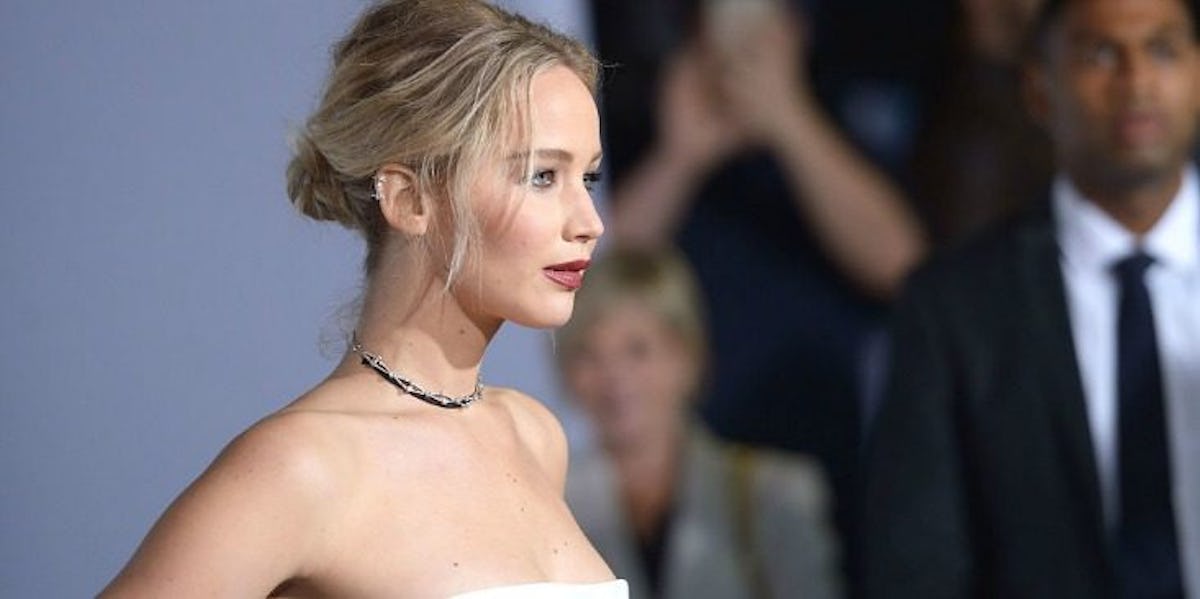 Olivia Wilde Was "#Honored" That Jennifer Lawrence Threw Up During Her Play
Getty
Honestly, it seems like Jennifer Lawrence can't do anything embarrassing without people noticing and then sharing it with the world. Her most recent? Well, J. Law threw up during a play.
Not just any play, but a Broadway play. Not just any Broadway play, but Olivia Wilde's Broadway play.
You know those moments that make you think, "Why do I bother leaving the house?" Well, imagine having that moment and literally millions of people find out about it.
According to Page Six, the American Hustle actress attended the show 1984 on July 17, and a source said,
Midway through the show, Jennifer Lawrence bolted from her seat. Several people saw her getting sick in the lobby. The ushers were very helpful and courteous in helping her out.
Olivia Wilde had the greatest (and sweetest) tweet in response to Lawrence's untimely upchuck.
Wilde is a mom of two with husband, Jason Sudeikis, so I'm sure she's no stranger to throw up. It turns out, Lawrence reportedly caught the stomach flu from her nephews, which resulted in her sudden queasiness.
Apparently people passing out and throwing up are common for Wilde's play, 1984. After opening night, Wilde sent out this tweet after four audience members fainted.
What the what? I haven't read this George Orwell classic (it's on the list!), but from my understanding there's some pretty graphic torture scenes. Wilde even broke her tailbone and busted her lip open while on set, and her co-star Tom Sturridge suffered a broken nose. That's one wild night at theater.
During an interview with The Hollywood Reporter, Wilde said,
I'm not surprised, since this experience is unique, bold, and immersive. It allows you to empathize in a visceral way, and that means making the audience physically and emotionally uncomfortable.
Well, there you go. Lawrence shouldn't feel embarrassed at all. If anything, she could say that she was deeply submerged in the production. Real classy stuff.
Between a couple of red carpet falls, her basketball skills becoming an internet sensation, and now throwing up during a night out — poor J. Law has had her share of distressing moments. Lucky for her, it makes America fall in love with her even more.