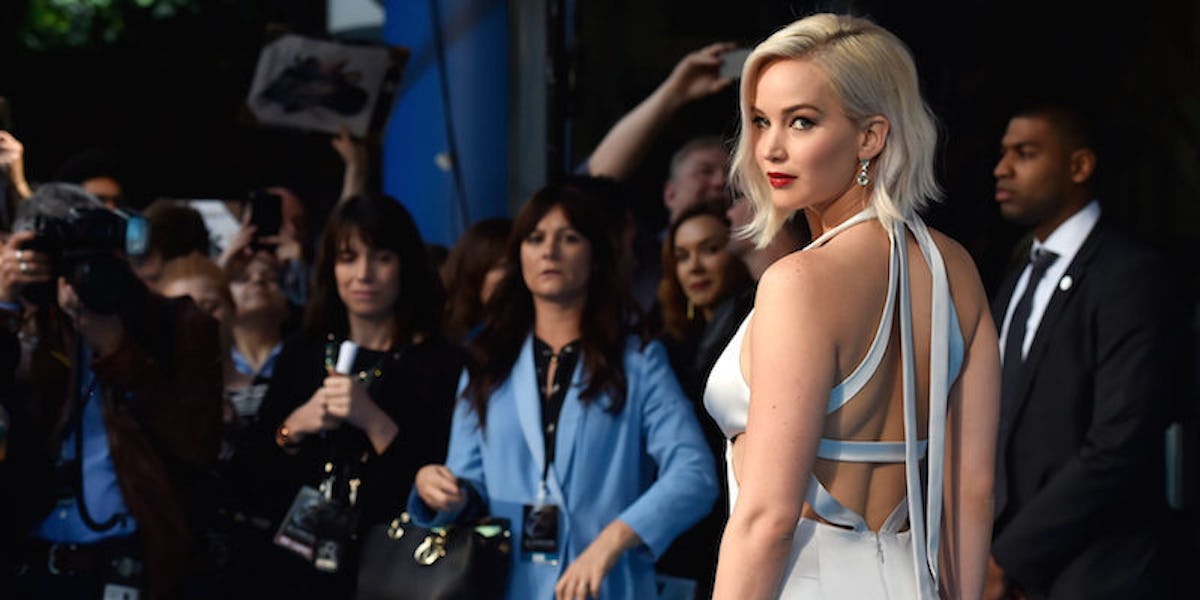 Jennifer Lawrence Literally Cannot Stop Falling On The Red Carpet
Hannah Mckay/REUTERS
I swear to God Jennifer Lawrence must have an inner ear infection or something.
I don't think there is another star whose lack of balance has been a weird positive to her career. It's like every time J Law loses her footing or trips over stairs during some major event, America falls in love with her more.
She's like a puppy that is cute but then loses its ability to use its hind legs, so we make it a tiny little puppy wheelchair, and it becomes even cuter.
Jennifer Lawrence is the disabled puppy of Hollywood.
"X-Men: Apocalypse" had its premiere screening last night in London, and, of course, Jennifer Lawrence fell.
One second she's up...
...and the next, she's crumbling like a B-level DC superhero movie's box office numbers during its second week in theaters.
Jennifer, you need to see a doctor. You clearly have an inner ear infection or some other disorder that throws off your body's natural balance. Can Jennifer Lawrence drive? Eff, she can?
SOMEONE GET THE CAR KEYS AWAY FROM JENNIFER LAWRENCE. SHE SHOULDN'T BE NEAR CARS OR KEYS TO A CAR!
Citations: Jennifer Lawrence Has Another Major Fall on the Red Carpet (Teen Vogue)