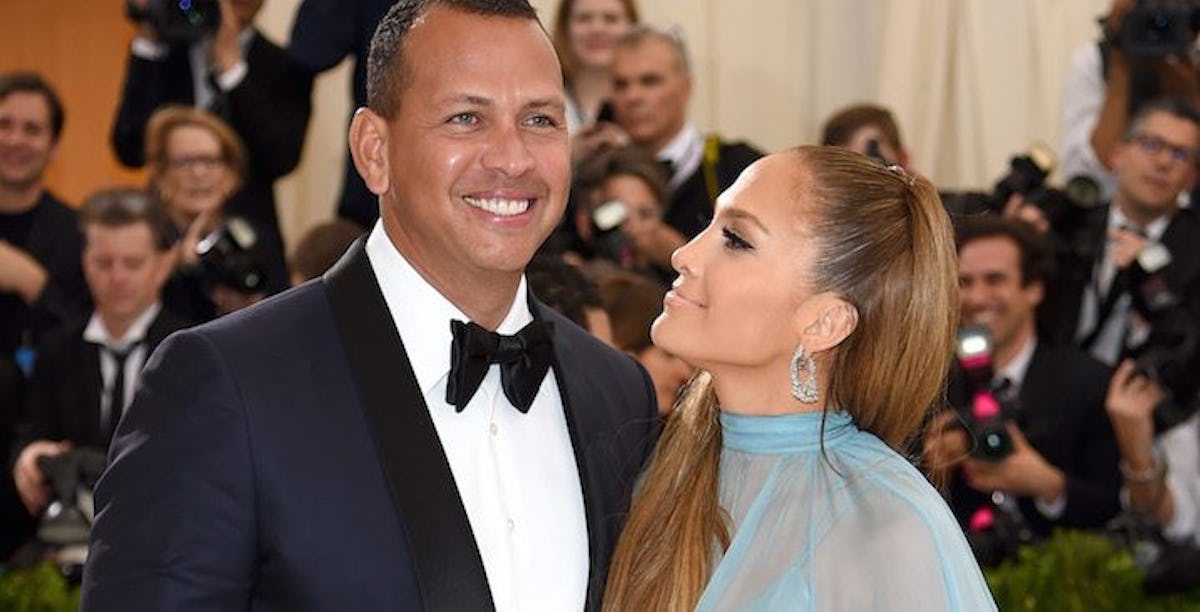 J. Lo & A-Rod Go To 2017 Met Gala Together & J.Rod Is Official
Dimitrios Kambouris/Getty Images
Showing up arm-in-arm with the retired Yankees third baseman, J.Lo and A-Rod made their red carpet romance officially official at the Met Gala, once and for all solidifying that J-Rod is here to stay. (#Bless.) Though the night has been tempered by surprise after surprise, J. Lo and A-Rod going to the 2017 Met Gala together has been the most exciting development of the night so far, and that's saying something, you guys, because Katy Perry looks like a lot of things that look nothing like Katy Perry.
Though the new-ish couple have been spotted out and about and all over town (even posting adorable pictures of their daughters together), Monday, May 1, marked the first official outing for the couple we will henceforth only refer to by their iconic celeb name: J-Rod.
Twitter loves these two together
J.Lo recently gave an interview on "Ellen" where she talked about first meeting A-Rod and how he asked her on their first date. While we were all expecting some big, huge sparks to fly between two of the most in-demand names in the music, TV, and baseball communities, J.Lo made it sound pretty, well, boring.
She told Ellen:
It's very simple… I was having lunch somewhere and I saw him and he passed by… and then afterwards I went outside but for some reason I just felt like tapping him on the shoulder… and I said, 'Hi Alex,' and he's like, 'Hi! Jennifer!' and I was like, 'Yeah,' and then that was it.
As it turns out, A-Rod didn't even have to ask for her number. As J.Lo told Ellen, he already had it from years ago.
So even though we all expected the J-Rod's initial meet cute to be one for the books, it's actually pretty wonderful how it played out so straightforward and so simple. Those are, after all, some of the best beginnings. Right?