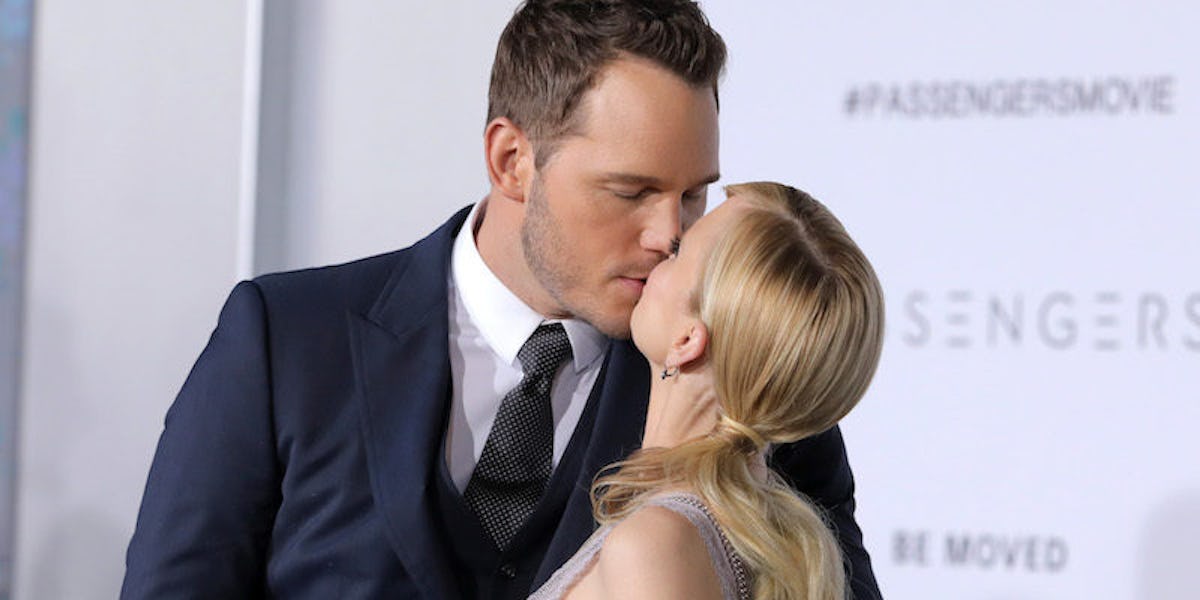 J Law Spilled The Adorable Thing Chris Pratt Does For His Wife Every Week
REX/ Shutterstock
Chris Pratt might've just won husband of the year.
According to Jennifer Lawrence, the 37-year-old heartthrob treats his wife like pure gold, and we're swooning because our love lives will never compare.
While speaking with PopSugar, J Law confirmed Pratt sends Anna Faris a bouquet of flowers every week.
EVERY. SINGLE. WEEK.
He's almost too adorable to handle.
That's not the only impressive secret Lawrence revealed about her "Passengers" co-star, though.
After being asked for "fun facts" about Chris Pratt that haven't yet been revealed, J Law's exact words were,
Well, he can solve a Rubik's Cube; I don't know if people know that. I don't know if people know that he's the best father. And that he sends his wife a bouquet of flowers every week.
OK, any guy who can solve a Rubik's Cube and set aside time to send his wife a bushel of flowers is a winner in my book.
Well done, Chris.
Based off the amount of time Lawrence and Pratt spent together throughout the past few months, there's bound to be more secrets than what's been revealed.
The "Passengers" actors have already proven to be best buds and have shared a ton of jokes on and off camera.
While Chris Pratt has spent a decent amount of time completely trolling Jennifer Lawrence on Instagram, J Law's lashed back with a hilarious spray paint prank that was pretty admirable.
The Hollywood buds even got into a hilarious insult war on BBC Radio 1 that made us fall in love them even more.
They're basically best friends, and we're dying for another inside scoop about the lives of Chris Pratt and Jennifer Lawrence that we don't already know about.
In the meantime, we'll have to settle with the fact Pratt is a serious gentlemen with a lucky wife who probably has a room full of flowers from her famous hubby.
I mean, after having a sex scene with Jennifer Lawrence, that's probably the least he can do for her.