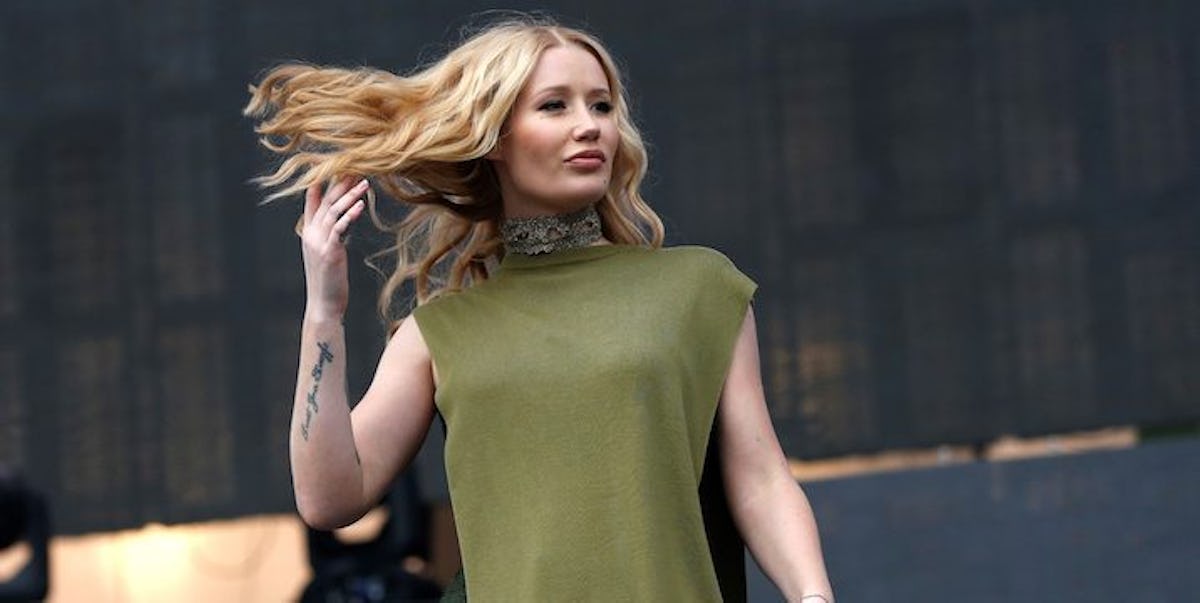 Iggy Azalea Caught Making Out With New Man, Who Looks Just Like Her Ex-Fiancé
REUTERS
Iggy Azalea's second act of singledom is shaping up to be really impressive.
The Aussie rapper and her ex-fiancé Nick Young called it quits in June 2016, which was fine with her fans considering the cheating scandal that broke trust between Iggy and the LA Laker earlier that year.
By late August, Ig had moved on to Khloé Kardashian's ex French Montana, though it looks like they're no longer smoochin' in the dark (I know what sex is!) because she's smoochin' on a boat (boat sex!) off the coast of Cabo San Lucas with music producer Ljay Currie, TMZ reports.
Iggy has either moved on from French or is building an enviable rotation of men to keep herself entertained.
Either way, good... for... her.
In March 2016, it was revealed, through video evidence of Nick bragging like a big douche, he had cheated on Iggy with multiple women. The two attempted to mend their relationship, but were done by the time beach season started.
In a since-deleted Instagram post, Iggy announced their split maturely, writing,
Unfortunately although I love Nick and have tried to rebuild my trust in him – It's become apparent in the last few weeks I am unable to. I genuinely wish Nick the best. It's never easy to part ways with the person you planned you're [sic] entire future with, but futures can be rewritten and as of today mine is a blank page.
Nick, on the other hand, announced the split with a tweet that simply read, "Single," because he is a noodle-spined sad boy who will never find true happiness until he learns how to treat women with the most basic levels of respect and consideration.
Get that fresh dick, Iggy.
Get that dick on a boat.
Get that dick on a plane.
Get that dick in the frozen food aisle of the supermarket, and don't think twice.
Get.
That.
Dick.
You deserve it.
Citations: IGGY AZALEA NO FRENCHING IN MEXICO, BUT CLOSE (TMZ)