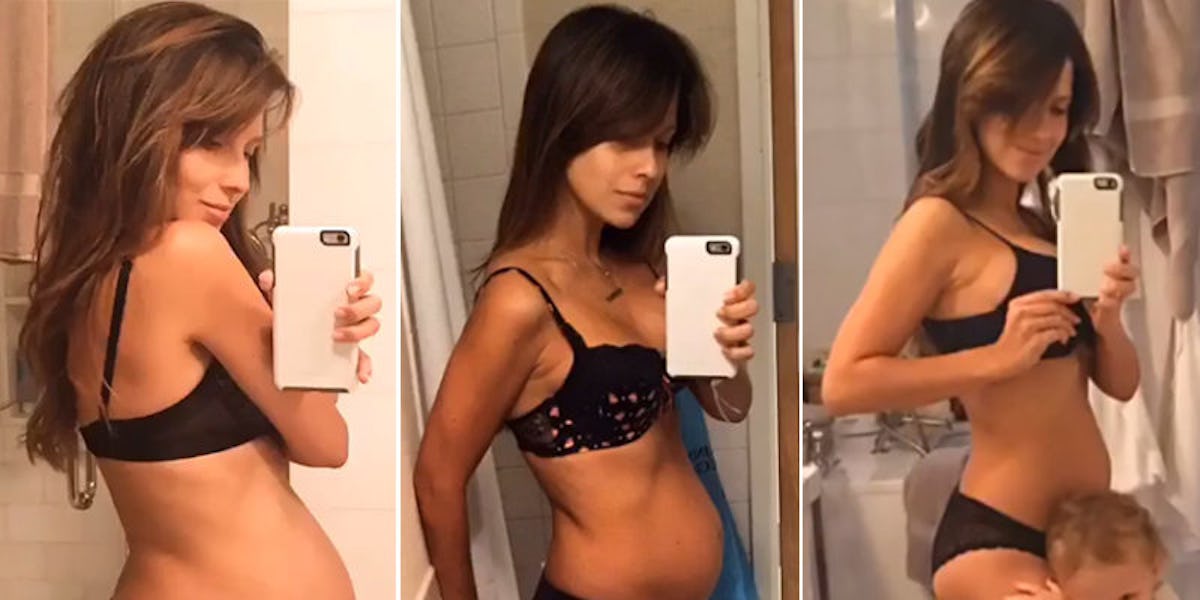 Hilaria Baldwin's New Underwear Selfie Shows How Her Body Changed In 1 Week
Instagram
A week ago, Hilaria Baldwin broke the internet by sharing a picture of what her body looked like one day after giving birth.
The star and wife of Alec Baldwin posted the image to promote "healthy self esteem" and normalize "a real body."
She stripped down to her bra and underwear and posed in front of the mirror so followers could see how her stomach looked 24 hours after giving birth.
The selfie went viral, and Hilaria's Instagram was flooded with positive comments and feedback.
Since giving birth to her son, Leonardo, Hilaria continued to document her body's changes post-pregnancy and shared some new pictures of how her tummy looks a week later.
When you look at the images side by side, you can really see her body's transformation.
Several new mothers took time to leave messages explaining how Hilaria's photos have inspired them.
According to Hilaria's message, it looks like the mom of three will continue to document her body's changes and let fans follow her journey.
Thanks for keeping it real, Hil. I hope I look as hot as you one day when I have kids.
Dream big, am I right?
Citations: Hilaria Baldwin Underwear Selfie (Daily Mail)