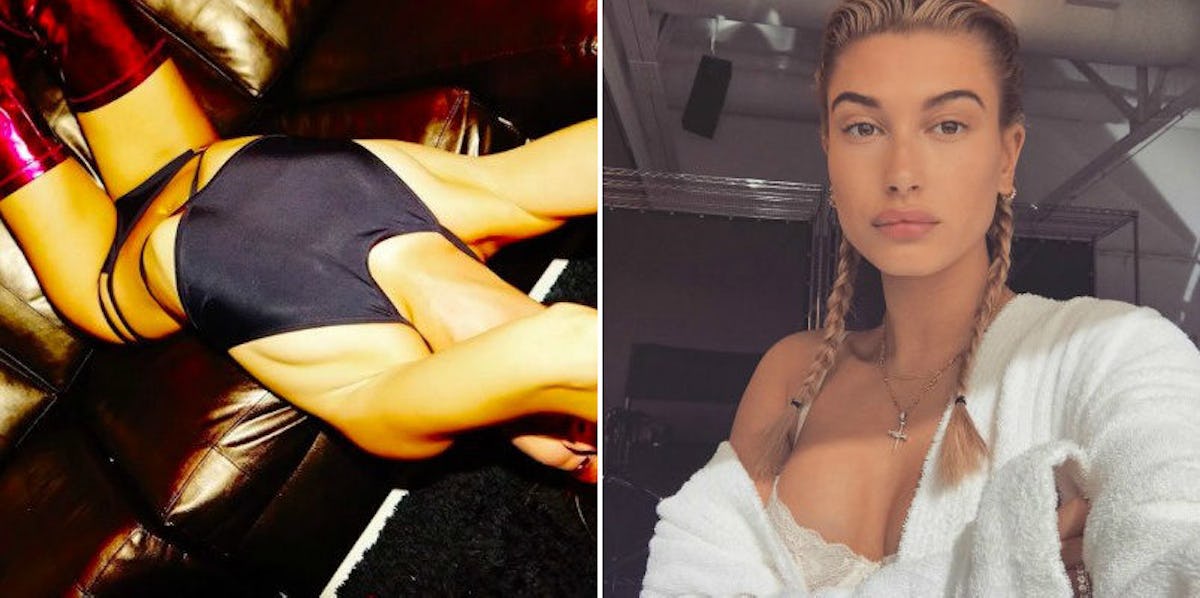 Hailey Baldwin Gets Steamy In Shower Scene Wearing Bikini And Thigh-High Boots
Instagram
On the 21st day of Christmas, Love magazine gave to me... a video of Hailey Baldwin starring in a steamy shower scene while wearing nothing but a bikini and thigh-high boots!
Oh yes, kids. While you were sleeping/banging last night, Santa crept down the chimney and dropped a red-hot video of Hailey Baldwin breaking the internet.
The 20-year-old model got super sexual for the 21st day of Love magazine's advent calendar, which is clearly the gift that keeps on giving, and she left little to the imagination.
Y'all really ain't ready for this heat, trust, but without further ado, check out the video of Hailey Baldwin in a skimpy bikini and thigh-high boots getting very wet.
Yeah, part of me died after watching this video, too.
I mean, does it get more sexual than this? I think we all know the answer to that.
Hailey Baldwin is an absolute stunner, and despite the fact this year's Love magazine advent calendar has already featured some really hot names like Bella Hadid, Kendall Jenner, Emily Ratajkowski and Stella Maxwell, Baldwin might've just taken the crown.
As ET pointed out, Hailey Baldwin had something of a coming-out party in 2016.
The 20-year-old stormed the runway at London Fashion Week and found herself on numerous magazine covers.
Get it, Hailey Baldwin!
This is what the holidays are truly about, right? If your Christmas doesn't include a video of a sexy Hailey Baldwin wearing nothing but a bikini and thigh-high boots in a steamy shower scene, well, I don't want to celebrate with you.
Love magazine is the real MVP this December, and I really can't stress this point enough.
There are still a few days left in the 2016 edition of Love magazine's annual calendar, and I already can't wait for what's in store for 2017.
How are you guys possibly going to up the ante next year? Good luck.
Citations: Hailey Baldwin Amps Up the Sex Appeal in Skimpy Lingerie for 'Love' Advent Calendar (Entertainment Tonight)