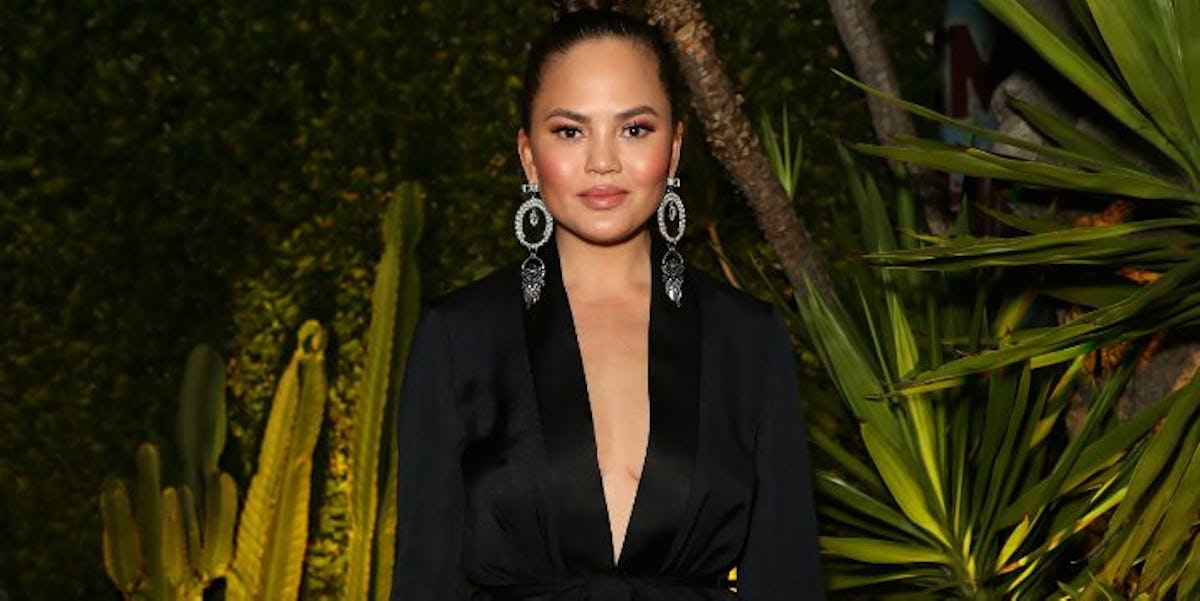 Chrissy Teigen Shows Off Gruesome Bruise On Inner Thigh: 'I Now Do Stunts'
REX/Shutterstock
Let's be real: Bruises are the worst. However, once the pain has dulled, they're pretty awesome to show off to your friends and brag about.
This one time, I twisted my ankle during a game of basketball, and the resulting bruise and swelling made my left foot like an elephant's. Yeah, it hurt a lot -- but it was really rewarding visually.
Plus, I got to say, "Here comes Elephant Tim with his withered stump -- make way, make way," every time I entered a room.
However, I've got to say the bruise Chrissy Teigen -- my sun and my moon -- sustained on "Lip Sync Battle" is the stuff of legends.
Whoa, that monstrous bruise is so deep on the inner thigh I'd just be grateful the bruised area didn't include my groin if I were her.
Also, one time, my dad and I played paintball one-on-one, and I gave him a bruise on his thigh THAT'S STILL THERE. So, dad, you and Chrissy have something to talk about if you ever run into each other.
Chrissy posted the gruesome, badass image on Twitter and wrote in the caption,
I now do stunts #lipsyncbattlescar #iflew !
I wonder what crazy stunt Chrissy was trying to pull off at the time...
Truly, this is indeed a battle scar worthy of an epic battle... an epic lip sync battle, that is. (Hey, it still technically counts as a battle.)
Chrissy just completed a marathon of tweets making fun of her husband John Legend and as usual, they are all pure Twitter gold.
Now, I guess he can start making fun of her for this huge-ass bruise. LET THE GREAT HUSBAND-WIFE TWITTER WAR RECOMMENCE.
In the meantime, I guess we should all watch "Lip Sync Battle" to witness the exact moment this insane bruise came to be.
Because as we all well know, the story behind a bruise is everything.
Citations: Chrissy Teigen Suffers Large Thigh Bruise on Lip Sync Battle — See Her Dark 'Battle Scar' (People)