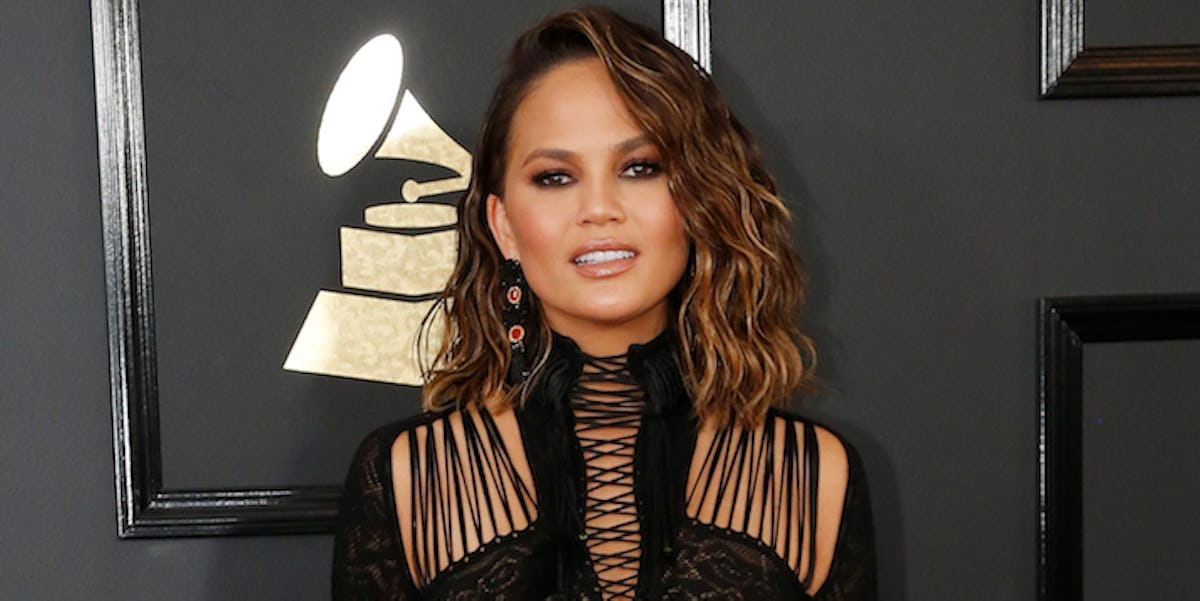 Chrissy Teigen Shares Adorable Photo Of Luna On The Set Of 'Lip Sync Battle'
REUTERS
When Chrissy Teigen isn't calling out her haters on Twitter or revealing sexy nude photos of herself, she's busy watching her daughter Luna grow up right before her eyes.
The 31-year-old supermodel hardly ever shies away from showing off 11-month-old baby Luna on social media, and it's not hard to see why. That baby is what most of us would call "adorable AF."
Speaking of which, Chrissy Teigen took to Instagram to share an inside look at Luna growing up as she works on the set of a TV show for the first time ever.
The photo shows husband John Legend and baby Luna sitting on the floor as they work on the set of Spike's "Lip Sync Battle."
Teigen captioned the pic,
Back on set for #LipSyncBattle season 3B!
I mean, she was super casual about the fact her daughter, who isn't even a year old yet, basically has her own fucking green room. This is why I tried to get Chrissy to adopt me a few years ago.
Here's the adorable photo Chrissy Teigen shared of baby Luna on set with John Legend while filming "Lip Sync Battle."
She's a natural!
Remember, Luna did star in Fergie's "Milf Money" video last year, so this isn't necessarily her first-ever gig. You can kind of tell by how relaxed she is she's pretty good with this on-camera stuff by now.
Despite her newfound celebrity lifestyle, Luna didn't get to go to the "Beauty and the Beast" premiere like Blue Ivy did, according to John Legend's Instagram. Attending this event would have looked pretty spiffy on Luna's Wikipedia page.
But let's face it, her life's still awesome.
You can listen to Chrissy Teigen's "colorful commentary" on "Lip Sync Battle" Thursdays at 10 pm and 9 pm Central on Spike (and if you're lucky, Luna might make a guest appearance).
Citations: Baby's First Taping! Chrissy Teigen Shares Adorable Snap of John Legend and Daughter Luna on Lip Sync Battle Set (People)