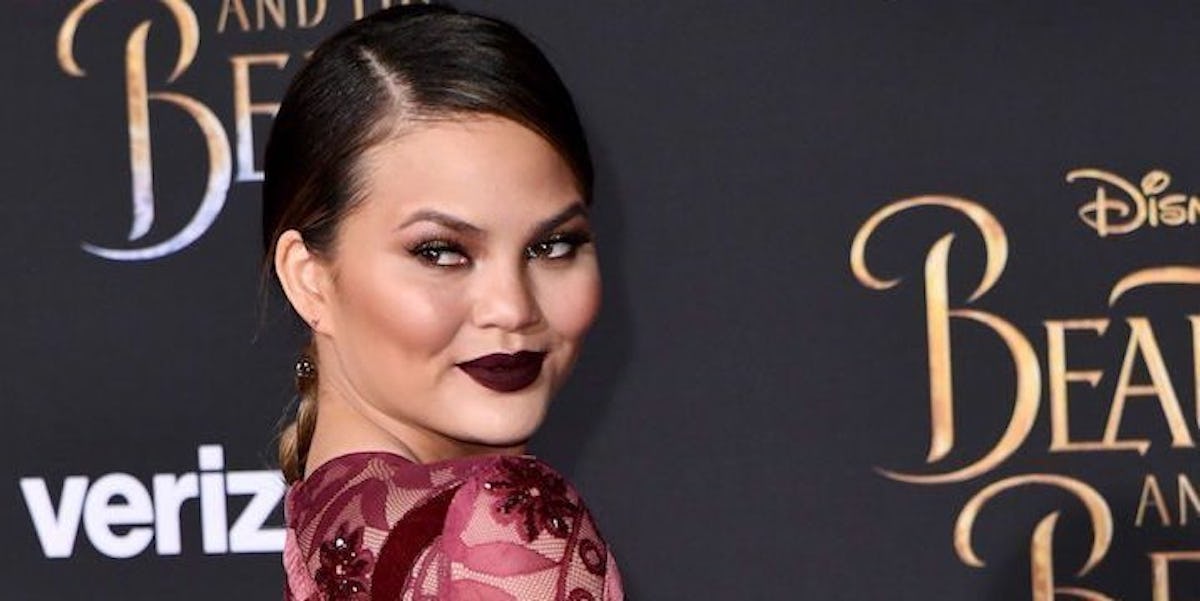 Chrissy Teigen Calls Out Haters On Twitter For Attacking John Legend and Luna
REX/Shutterstock
Amazingly, it looks like there are still people online who haven't learned the golden rule of the internet: Do not come for Chrissy Teigen.
The model and mother spotlighted her trolls in an epic callout post after noticing some nasty things they were saying about her family.
Teigen posted a screenshot of a comment section on a recent Daily Mail article that included pictures of Teigen, her husband John Legend, and their nearly 1-year-old baby, Luna, shopping in Beverly Hills. Apparently, the commenters weren't fans of Luna's lack of emotion, or the family's outfits.
As Teigen pointed out, commenters on the article ridiculed Teigen for wearing jeans with holes in them, and accused her of not properly dressing baby Luna.
Teigen gave a simple reply:
This is one of the photos the haters were apparently reacting to.
Why are people freaking out about Luna not wearing socks when it looks like it's a warm, sunny day in LA?
Well, at least Chrissy Teigen isn't letting the hate get to her, although she did vent shortly after posting the comments about her frustration with people who are "hell bent on being the f—king worst."
By this point, these commenters should already know not to mess with Chrissy Teigen online. The model has an incredible history of bluntly addressing her naysayers on social media.
Who can forget a little over a month ago when she called out some Twitter troll who shamed her decision to us in vitro fertilization to get pregnant with Luna. I know that I'm still calling people "you complete witch" on the reg.
This is why I'm just constantly asking myself, why do people try to come for Chrissy Teigen when we all know she's just going to shut them down and humiliate them online? Such sad souls...