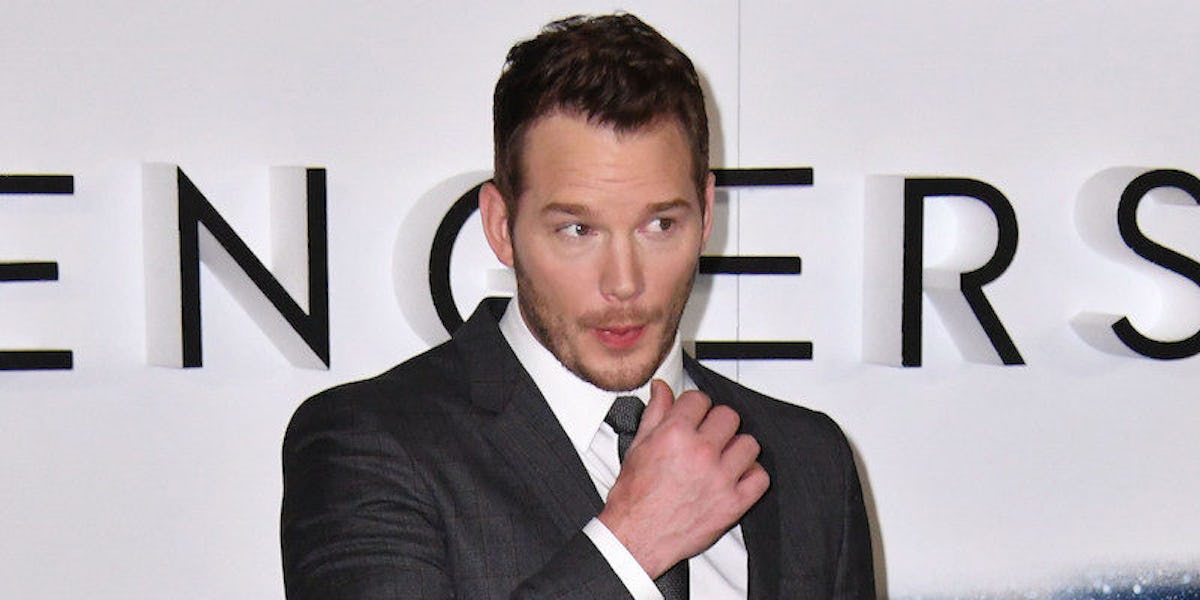 Chris Pratt Reveals Just How Naked He Had To Get For 'Passengers'
REX/Shutterstock
He tried to distract us with selfies, but everybody still wants to know whether we 'bout to get that butt or what?
Chris Pratt gets naked in his new film "Passengers," but what does that even mean? Do we see some butt crack? Some full-frontal D-I-C-K? Some byall syack?
Chris visited "The Late Late Show with James Corden" on Monday to give fans some insight on just how much hot, sweaty nudity we can all expect.
He told host James Corden,
You don't see my Jon Stewart… You see my butt.
All right, people. Pack it up. Let's go. No raging boners to see, here.
*casually shoos a crowd of millions away*
Anticipation over the sex scene(s?) in "Passengers" has been building ever since it was revealed the film was Jennifer Lawrence's first time shooting a love scene.
In July, E! talked to Chris on the red carpet at Comic-Con, telling interviewer Marc Malkin,
You know, we're actors. It's a part of the job and… your job as a leading man is to make the actress feel comfortable and you do that by minimizing the amount of people that are there and just, you know, having a sense of whether or not they're feeling OK.
A few months earlier, Jen told the same site her experience shooting the scene was "nerve racking," but not due to anything Chris had done.
She explained,
It's not even about your co-star because Pratt is so wonderful and lovely. My nerves weren't about him.
Jennifer did have some reservations about getting ~SeNsUaL~ with another woman's husband, regardless of it being a work-only attachment.
In April, she told The Hollywood Reporter,
[It] was really bizarre. It was really weird… I knew it was my job, but I couldn't tell my stomach that.
With filming months behind them, it's reassuring to see Jen and Chris joke about faux fucking each other in space, or whatever.
Citations: Chris Pratt Reveals How Nude He's Willing to Go Onscreen (Entertainment Tonight)