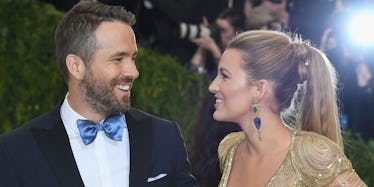 10 Celebrity Couples You Probably Didn't Know Have A Huge Age Difference
Getty Images
Look, age is just a number in Hollyweird. (Ya know, like a paycheck for a mega movie or how much a mansion costs.)
No one cares how many decades apart lovebirds are when everyone is rich, famous, talented... and also rich.
Show biz by nature lends itself to those free of spirit and love, and it is way more common for famous people to couple up with other famous people sometimes twice their age than it is for your average Joe and Karen.
Sometimes, even though we know somewhere in the back of our brains two people are super far apart in years, it helps to see a picture of them side by side so you can do the math.
Luckily, we're here for that.
Here are 10 celebrity couples with huge age differences.
1. Ariel Winter and Levi Meaden: 10 years apart
The Modern Family star has been incredibly vocal about how happy she is with her live-in boyfriend, Levi, who is a decade her senior. Winter is hovering at 19 years old and Levi is just about to hit the dirty thirty, clocking in at 29 years old.
2. Jennifer Lawrence and Darren Aronofsky: 22 years apart
Though fairly private, the couple was spotted back in March expressing a little PDA on the street. Jennifer is a lively 26 years old, and Darren is, ya know, 48 years old.
3. Kourtney Kardashian and Younes Bendjima: 15 years apart
America's favorite super hot mom is hitting the town with young model Younes Bendjima, and we are INTO it. Kourtney is the eldest Kardashian at 38 years old, and Younes is a super chill 23 years old.
4. George Clooney and Amal Clooney: 17 years apart
If you look up silver fox in the dictionary, you'll see a picture of Anderson Cooper. Obviously. But, BENEATH that will be a photo of George Clooney. He is 56 years old and Amal is 39 years old. The famous couple is now expecting twins.
5. Blake Lively and Ryan Reynolds: 11 years apart
Not that it's a contest, but if I had to be a part of any couple on this list, I'd be either of these two. Blake is turning 30 this year and Ryan just celebrated his big 4-0.
6. Jason Statham and Rosie Huntington Whiteley: 20 years apart
Don't let something like two decades keep true love apart. This happily married couple is expecting their first baby, making Rosie a mom at 30 years old and Jason a dad at 49.
7. Beyoncé and Jay Z: 12 years apart
I didn't know this! Did you guys know this?! Jay is knocking on 50 years old (he's currently 47) and Queen B is 35 years old, meaning that while Bey was in high school, Jay was already out becoming, ya know, Jay Z.
8. Olivier Sarkozy and Mary-Kate Olsen: 17 years apart
This one you might have heard about once or twice or a thousand times. Mary-Kate, 30, married Olivier, 48, back in 2015 and the unlikely pair is going strong.
9. Liam Payne and Cheryl Cole: 10 years apart
Ex One Direction hot throb Liam is now a father at age 23, with girlfriend and singer Cheryl Cole who became a first-time mom with their son, Bear, at 33 years old.
10. Kris Jenner and Corey Gamble: 25 years apart
Our favorite matriarch of all time is robbing the cradle with Corey, who is about the same age as her daughters. Kris is a sexy 61 years old and Corey clocks in at 36.
Moral of the story: What's the key to success in love? IDK, money, probably????