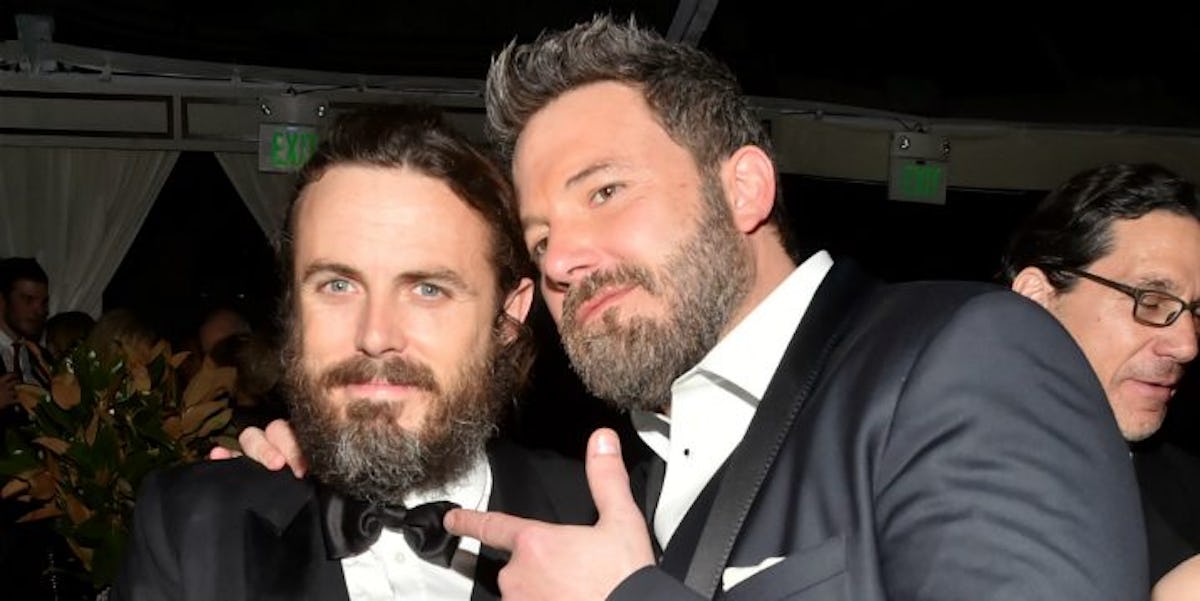 Casey Affleck Slams Ben Affleck, Explains Why He Didn't Thank Him At The Globes
REX/Shutterstock
If I were to draw one conclusion from the shots Casey Affleck fired at his brother, Ben Affleck, then it is this: Sibling rivalry is alive and well.
Casey Affleck won Best Actor at the 2017 Golden Globes. Surprisingly, he didn't thank his also famous brother, Ben Affleck.
Why is that? Could it be that Casey is salty his brother has been famous for so long and hasn't thrown him a bone since letting him appear in "Good Will Hunting"?
After the 2017 Golden Globes, Ben Affleck appeared on "Jimmy Kimmel Live!" and joked his little brother "forgot" to thank him.
Ben said,
I was a little taken aback. I wouldn't do that. If it's me, I thank people.
I have a big brother. I'm under the impression we love each other so we would thank each other.
However, if he won some award because he's a fantastic person in his career, which he truly is, and I'm just a freeloader dependent on that cash money, and he somehow "forgot" me, I wouldn't be mad.
It happens!
Also, maybe he didn't want to thank me! I'm not going to draw more attention to it!
Casey Affleck spoke with Giuliana Rancic on E!'s "Live From the Red Carpet" at the Screen Actors Guild Awards... and he addressed why he didn't thank his brother.
He said,
I was sort of just curious as to what I was supposed to be thanking him for. Maybe he thought he was involved in the movie, but he wasn't. There's a lot of things to thank Ben for, but standing at the Golden Globes was not the moment to do it since he wasn't involved in the movie.
Nah, we get it. You were joking about not thanking your brother.
Casey Affleck is, however, under scrutiny for sexual harassment.
Citations: Casey Affleck Spills on Why He Didn't Thank Ben Affleck in His Golden Globes Speech (E! Online)