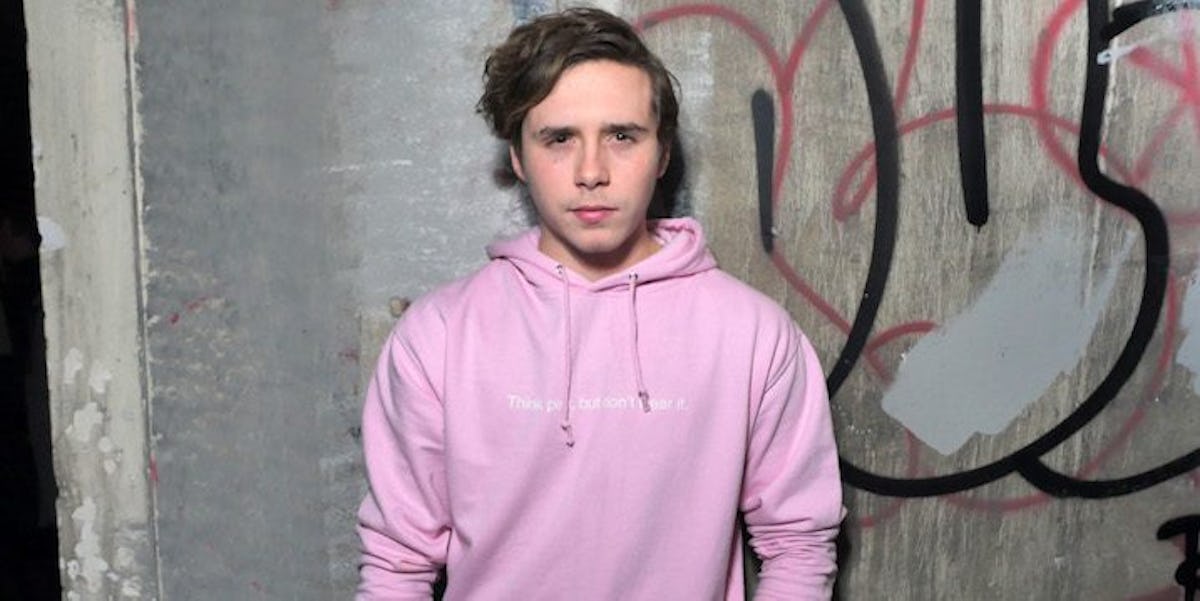 Brooklyn Beckham Got His Second Tattoo In A Week And It's So, So Big
REX/Shutterstock
Brooklyn Beckham is an adult now and can get as many tattoos as he wants, OK? Damn, be cool.
David and Victoria's photographer son, who turned 18 in March, was inked for the second time in a week because legally he totally can. Back off.
Brooklyn visited celebrity tattoo artist Dr. Woo for a tattoo of a Fujitsu camera on his bicep.
Last week, Brooklyn went to the Shamrock Social Club in LA for a tattoo of a Native American chief by David's artist Mark Mahoney.
Before long, Brooklyn is going to be just as tatted up as his old man.
When it comes time for his tramp stamp, we can only hope he goes for something tasteful, like a semi-wreath of lilacs or the phrase "Bring Back 'Happy Endings'" in comic sans.
Now that Brooklyn's 18, he can do all the amazing things the rest of us adults have been doing for years that include but are not limited to:
Getting a ton of tattoos.
Doing your own laundry.
Buying new underwear every week to avoid doing your own laundry.
Grocery shopping for more than chips and chasers.
Making your own doctor appointments.
Sorting through your own mail to find the important stuff.
Paying bills.
Something about nutrition.
Cleaning a bathroom properly and thoroughly.
Job? IDK.
Perhaps new, adult Brooklyn is also on the precipice of finding his very own soulmate like his parents did years ago.
In a letter to her 18-year-old self in a recent issue of British Vogue, Victoria recalled her first impressions of Brooklyn's father, David.
She wrote,
He's not even in the first team at this stage – you are the famous one. And he has such a cute smile. You, too, are close to your family, and you will think how similar he feels to you. He's going to ask for your number. (He still has the London-to-Manchester plane ticket on which you wrote it.)
And the romance still. hasn't. died. for these crazy kids. Who knows? This could be Brooklyn's year.
Citations: Perez Hilton