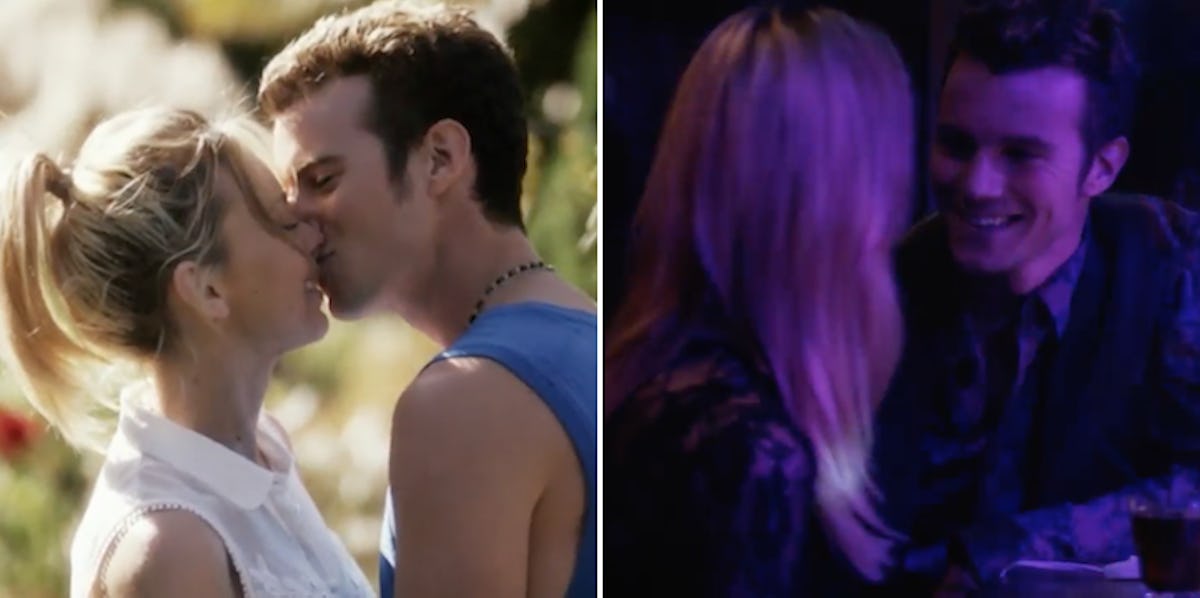 New Britney Spears Movie Trailer Shows Troubled Romance With Justin Timberlake
YouTube
We are now less than a month away from the airing of "Britney Ever After."
The upcoming Lifetime biopic will chronicle the pop star life of one of the most famous musicians in the world: Britney Spears. The new movie is set to star actress Natasha Bennett, who plays the lead role of Britney.
The many ups and downs Spears has faced throughout her career as she climbed the charts with hit records like "Baby One More Time" and "Toxic" will be on display.
Also on display will be the rough patches Britney's faced over the years from her on-and-off romance with Justin Timberlake to her failed marriage with Kevin Federline.
Actors Clayton Chitty and Nathan Keyes will play Federline and Timberlake respectively.
Back in September of last year, never-before-seen photos of Nathan Keyes as Justin Timberlake hit the internet.
While it was great to finally see how well Lifetime depicted each character, all the photos did was keep us wanting MORE.
In the words of Britney Spears herself, it's safe to say everyone was screaming "gimme more."
Apparently, Lifetime is generous enough to do just that! Not only did they drop the first trailer, but they've now released an additional trailer because one is never enough.
A fresh, new trailer for "Britney Ever After" is here and this time, viewers are given a closer look at what we're going to get in February.
The 20-second trailer shows Britney (Natasha Bennett) on stage performing as well as hanging out with Justin Timberlake (Keyes).
Toward the end of the teaser, Kevin Federline (Clayton Chitty) is pictured asking the "princess of pop" to marry him.
The trailer then cuts to the end leaving us all wanting more.
I mean, where is her triumphant return to the spotlight following her 2007 breakdown?!
Something tells me we're in for a treat. Still, it must be noted that Lifetime was NOT granted Britney's input while crafting the film.
One of Spears' reps spoke to E! News, revealing,
Britney Spears will not be contributing in any way, shape or form to the lifetime biopic nor does it have her blessing.
Sure, it'd be awesome if Britney Spears did give Lifetime her "blessing," but the fact she didn't kind of leads me to believe this biopic is going to be even more real without her input.
Ah, February 18 can't come soon enough... Check out the new trailer above!
Citations: Lifetime's Britney Spears Movie Has 2 New Trailers Featuring Relationship Drama with Justin Timberlake, Kevin Federline (E! News)