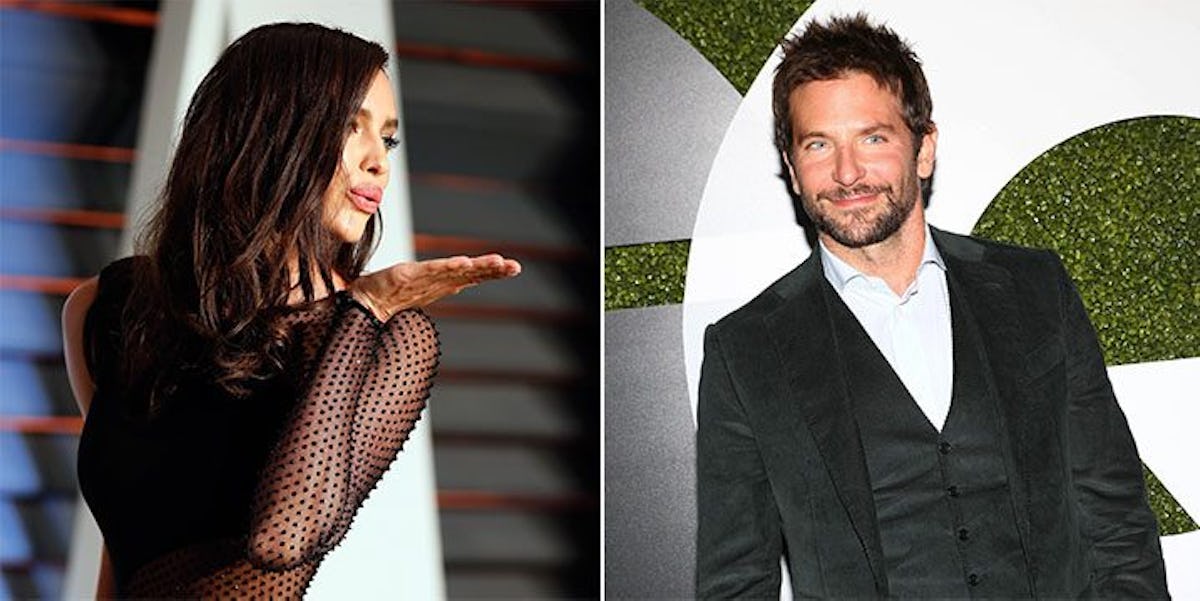 Bradley Cooper And Irina Shayk Gave Birth To Their Future Super Model Child
REUTERS/REX/Shutterstock
Congratulations are in order for two beautiful people having sex and making another beautiful person!
Bradley Cooper and his girlfriend of two years, Victoria's Secret model Irina Shayk, have given birth to their first child two weeks ago.
Honestly, I'm pretty upset they didn't tell me sooner, but then I remembered they have no reason to believe I exist and I'm just some nosey person on the internet.
The Russian supermodel, 31, and the Oscar-nominated actor, 42, have been dating since spring of 2015 and made their baby news public after Shayk walked in the 2016 Victoria's Secret Fashion Show.
Here she is trying to cover up her baby bump with Minnie Mouse, but she's not foolin' anybody.
The couple have been incredibly secretive about their baby, and sources say Cooper has been very protective of Shayk during the pregnancy.
A source told People,
He has been spotted dropping her off at the airport with kisses as she is about to take off for another job. They are just a very sweet couple.
Honestly, there is no greater gauge of how much you love a person than if you pick them up or drop them off at an airport. I dated a person who told me to get my ass a Lyft every time -- even if I was leaving for funerals.
Then I met someone who drove me at 4 am... I vowed to trap her forever.
Another source told E! News,
Irina and Bradley are doing really well. Bradley has been helping Irina and been going with her to doctor appointments and being by her side through this whole pregnancy. He is as excited as she is to be a parent.
Cooper and Shayk have yet to reveal the gender or name of their baby, but there's one thing we know for certain: With those genes, that baby is going to grow up to be gorgeous, and my poor baby will probably resemble a potato, just like me.
Citations: Bradley Cooper and Irina Shayk Welcome Their First Child (People)