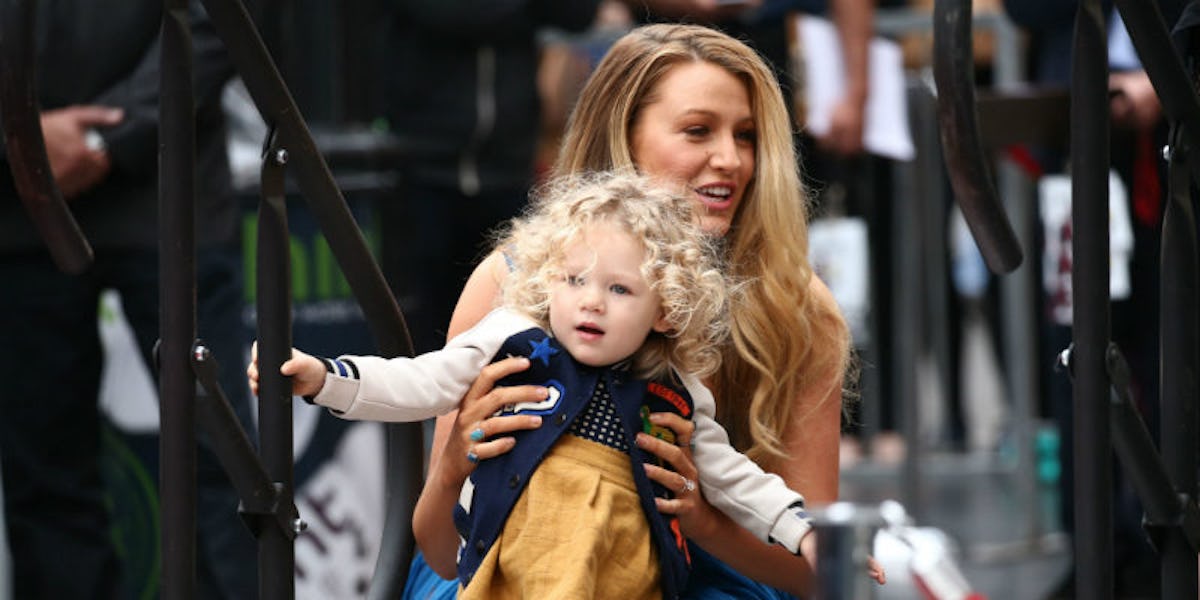 Adorable Pic Of Blake Lively When She Was Little Proves James Is Her Twin
REX/Shutterstock
Blake Lively has a twin, and it's definitely her daughter James.
Recently, Blake, husband Ryan Reynolds and the rest of their family with the best genes of all time were out in Hollywood to celebrate the addition of Ryan's star to the Hollywood Walk of Fame.
Well, if you were wondering if James inherited those curls from Blake, the answer is yes. And here's all the proof you'll ever need.
I mean, are you seeing this? I've never seen a mom and daughter who look so alike since... since... Meryl Streep and Grace Gummer.
OK, but hey -- you DID put me on the spot there. However, I'm sure James will grow up to be an amazing actor, just like Grace.
At the ceremony, Ryan called out how much Blake means to him, saying,
I want to thank my wife, Blake, who is sitting right there who is everything to me. You are the best thing that has ever happened to me. You make everything better. You make everything in my life better. You've given me two of the most incredible children I've ever hoped to have.
Speaking of children, the two just welcomed their second daughter into the world.
While the baby's name is still a mystery (wait, Mystery sounds like a great name and you should take notes, Blake), we can probably just name her Blake 2.0 because just like James, she's probably Blake's doppelgänger.
Time will tell as to whether or not James will grow up to look more like Blake, but for now, it looks like the kid could star in "The Shallows 39" AS Blake if the star isn't up for it.
But it's like, Blake... you made 38 other "Shallows" sequels. Why would you stop there? Why would you keep surfing? How many shark bites can you sustain?
Citations: Blake Lively's Childhood Photo Will Prove She's Practically Twins With Her Daughter James (E! News)