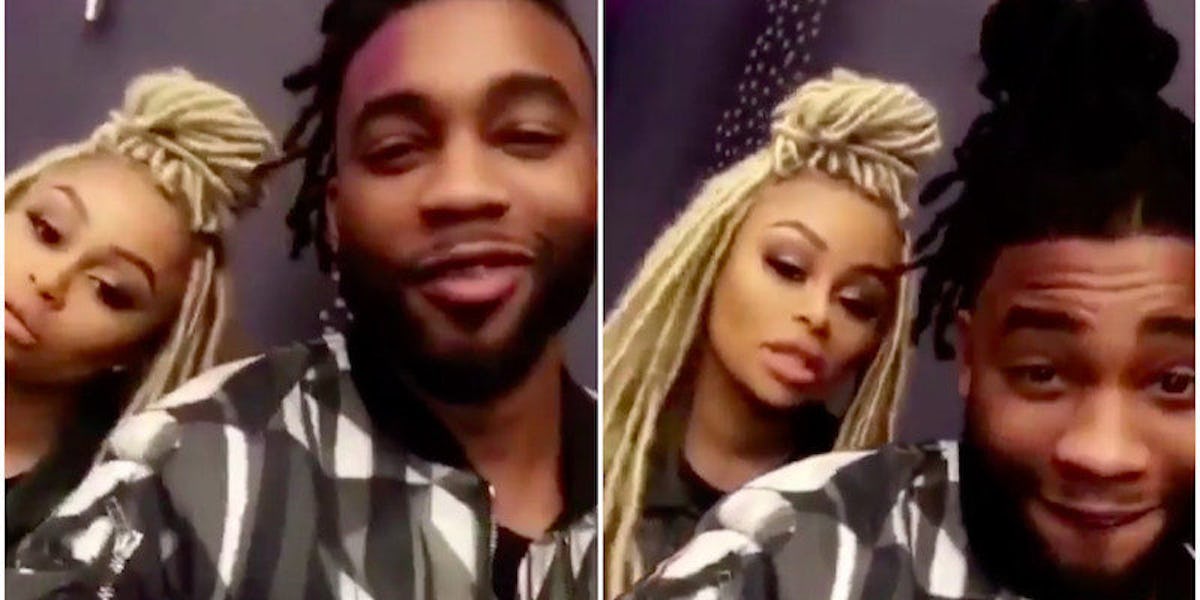 Fans Slam Blac Chyna For Posting Video With Other Man Days After Rob K Split
Instagram
Confused about the relationship status of Rob Kardashian and Blac Chyna?
I don't blame you. They had a hellish weekend with large explosions like the ones from the "Die Hard" movies, and we want answers.
It's unclear who's to blame for the alleged split, but people on Team Rob are seriously dragging Blac Chyna after she posted a video of her with another guy while human poo was hitting the fan.
In it, she poses with hairstylist Kellon Deryck.
It seems innocent enough (although she is seen rubbing his shoulder quite sensually at one point -- DUN DUN DUUUUN).
The video was originally posted to her verified Instagram account last week, but Chyna has since told her fans to follow her new account "@_blacchynala" because her other one was allegedly hacked.
You won't be able to view it because the account has literally just been made private this morning.
When the footage was re-uploaded to this new account, fans went savage on her, posting snake emojis and leaving threatening comments.
It's unclear if the breakup is actually real. Many suggest the whole thing stinks of PR for their show.
The first time we heard news of their relationship ending was when Rob posted a Snapchat video of an empty nursery claiming his partner had left him and taken their baby, Dream.
He can be heard saying,
I got the Christmas tree all set up for Chyna and the baby, but they left me… So, I get home and Chyna took the baby, took the whole nursery we built… and she just left me alone and took the baby… We also built a room for King, but she took everything for King's room as well… But, yeah, I'm pretty upset and I'm pretty sad because it's about to be Christmas and I wanna be with my baby.
There's something not quite right about his voice -- either he's the world's worst actor or he just isn't that bothered Chyna has allegedly walked out the door. Or both.
Citations: US Weekly