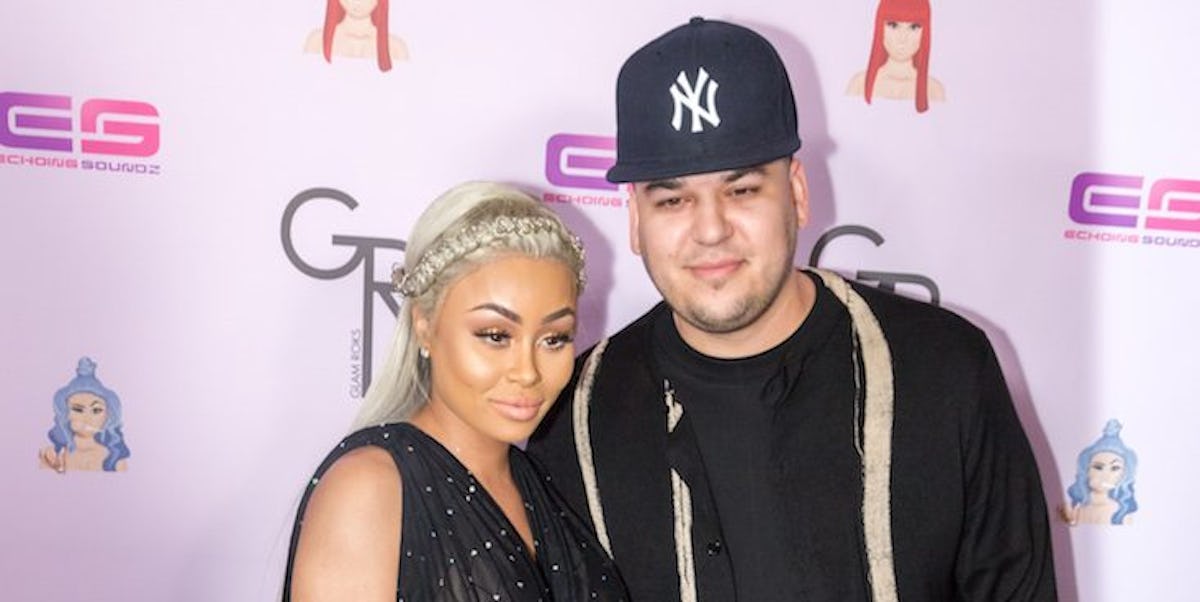 Blac Chyna Might Be At The VMAs, But Is She With Rob Kardashian?
Greg Doherty/Getty Images
It wouldn't be the MTV Video Music Awards without a little drama. Since the explosion that was Rob Kardashian and Blac Chyna's breakup has passed, fans wondered if these two would make an appearance on this popular red carpet. The question on everyone's mind: Is Rob Kardashian at the VMAs? The short answer — no. The longer, juicier version is he's probably not allowed to be. On July 10, Blac Chyna was granted a temporary restraining order against Kardashian, according to TMZ. The temporary restraining order reportedly states that Kardashian must stay at least 100 feet away from Chyna at all times.
According to E! News, Chyna claimed in court,
Rob has been violent with me in the past and I am afraid to be around him.
Elite Daily reached out to Rob Kardashian for a comment, but did not receive a response by the time of publication.
Kardashian has not issued a public statement since the incident. On July 10, Rob Kardashian's lawyer, Robert Shapiro, said,
I, personally, on Mr. Kardashian's behalf, apologized and offered our regrets for what has taken place in the past couple of days and now we move forward to do one thing and one thing only — what's ever in the best interest of this child.
It seems like it's been forever since Rob Kardashian's "Instagram Rant Seen Around the World," where he leaked various sexual and graphic images of his ex, Blac Chyna. Their already messy relationship came to a head when Kardashian was set off by a video Chyna allegedly sent him. He took out his frustrations by posting a revenge porn series on his social media accounts. Understatement of the year: It wasn't good.
The dust has apparently settled, because Blac Chyna has been living her life. She confirmed that she would be in attendance at the VMAs when she showed off her pre-red carpet meals with a Snapchat of a salad.
It seems that Blac Chyna is getting to a better place in her life. Glad to see her looking so happy and fab.