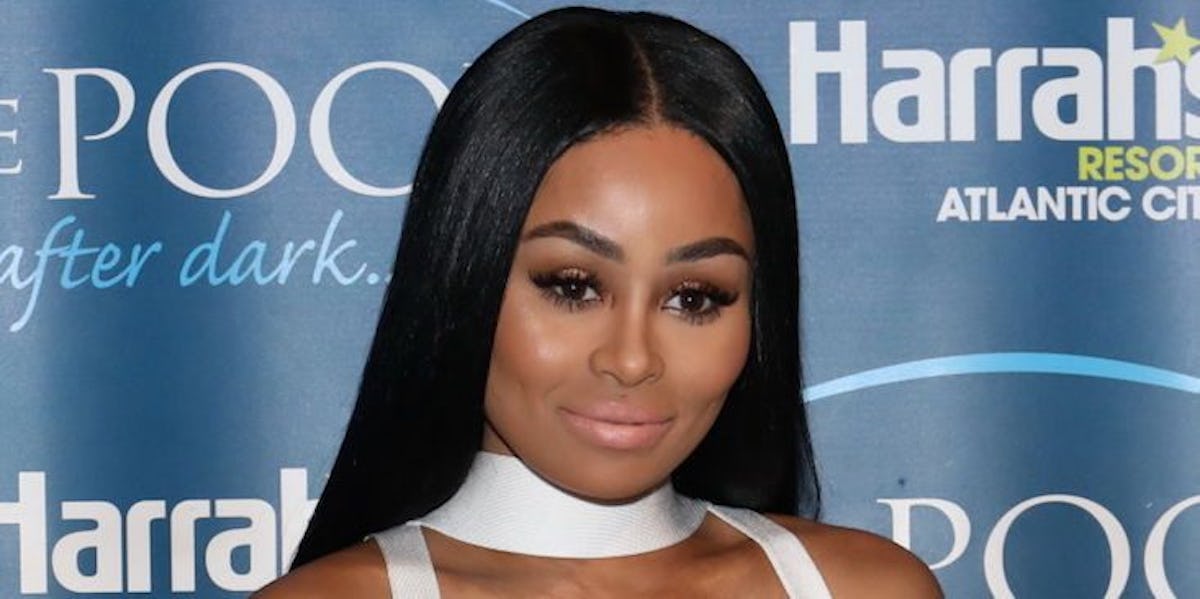 Blac Chyna Is Being Shamed For Rob K's Revenge Porn And That Is Not OK — UPDATE
Tom Briglia/Getty Images
UPDATE: According to Twitter, Blac Chyna allegedly posted a message on Snapchat responding to Kardashian that says, "Rob u did all this but u beat me up and try act it never happen !!!!! U put hand on me I swear on god !!!! On my kids but I'm supposed to be quiet because you're a Kardashian," and "The light will come to the light."
EARLIER: Rob Kardashian has spent the last hour posting nude photos of Blac Chyna on Instagram without her consent as a way to get back at her for allegedly sleeping with another man.
There are a million things wrong with this, but the absolute worst is the fact that people are saying Chyna's actions justify Kardashian's.
Let's get one thing clear: Nothing Chyna could have done justifies Rob posting nude photos of her without her consent.
This isn't petty. This isn't iconic. This is sexual harassment.
FYI: People have been sent to prison for posting revenge porn before. This is serious; no one should be praising it.
Blac Chyna has not responded to the posts yet. Elite Daily reached out to Chyna and Rob's teams for comment but did not hear back by time of publication.
People have been commenting on Kardashian's posts praising him for his actions, as well.
User @xxblvqkxx said,
Lawyer up n be done with her for good.
User @didavonteese said,
Take dream Rob !!!!! She's disgusting she dont deserve u
Another said Kardashian and his daughter deserve better, seemingly forgetting that Dream is also Chyna's daughter. User @kushquality said,
I hope you truly are done rob. You and your daughter deserve better. Hit her where it hurts and stop paying her and her momma bills. Focus on your daughter.
Another user found this all to be funny. User @mariamxtaleb said,
This is the funniest thing ever!
This isn't funny, and the fact that people are finding any of this entertaining is deeply disturbing to me.
Revenge porn is a serious thing many people are victim to. Merriam-Webster defines it as,
Sexually explicit images of a person posted online without that person's consent especially as a form of revenge or harassment.
According to the Cyber Civil Rights Initiative, 38 states have laws against revenge porn. In California, the law was amended in 2014 and states,
A person who intentionally distributes an image, as described, of the intimate body part or parts, as defined, of another identifiable person, or an image of the person depicted engaging in specified sexual acts, under circumstances in which the persons agree or understand that the image remain private, the person distributing the image knows or should know that distribution of the image will cause serious emotional distress, and the person depicted suffers that distress, is guilty of disorderly conduct.
So praise Rob all you want, but Chyna probably has a legal case against him now.