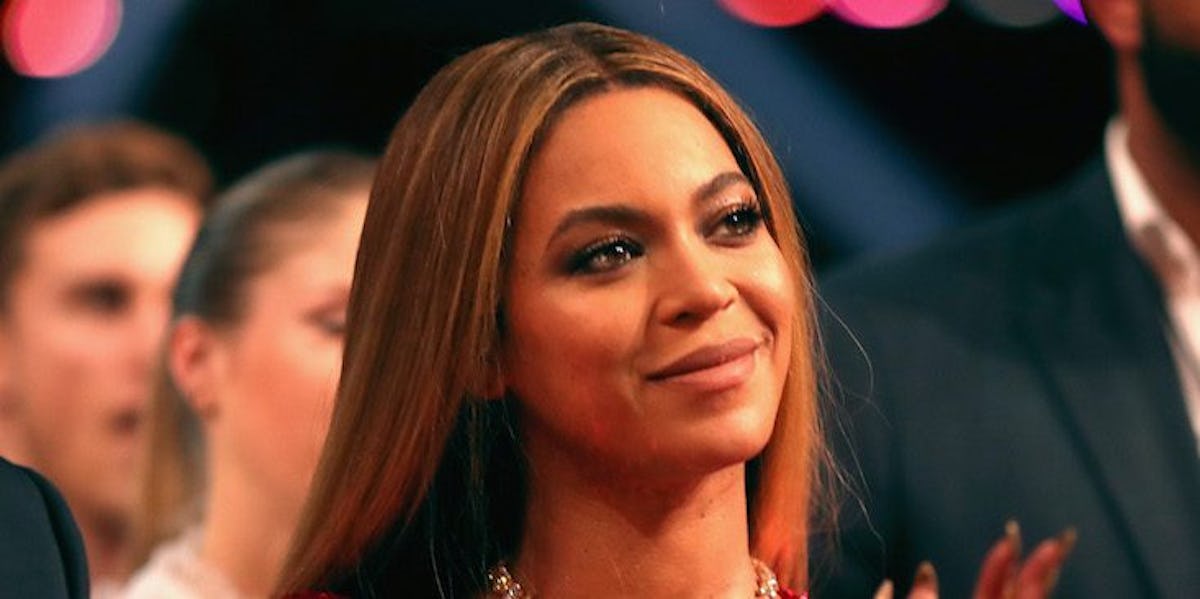 The Most Hilarious Memes About Beyoncé's First Photo Of Sir Carter And Rumi
Getty Images
I'M FREAKING OUT, YOU GUYS. The first photo of Beyonce's twins, Rumi and Sir Carter, is here, and you know what came with it? MEMES!
Ugh, I love the internet.
Queen Bey broke Instagram when she shared this gorgeous image of her babies, and fans can't get enough. I legit just called my landlord to request getting this painted on my ceiling. He told me I'm getting evicted tomorrow, so like, I'll take that as a yes?
Anyway, back to Bey. She captioned the below photo,
Sir Carter and Rumi 1 month today.
They're only 1-month old and already prettier than I'll ever be. They probably don't even have eyebrows yet (I don't know how newborn body hair works???).
SORRY, I'M GETTING DISTRACTED. When the photo dropped, Twitter immediately flooded with crazy, hilarious, and semi-f*cked up (???) memes of Beyoncé's photo.
WHO ARE THESE PHOTOSHOP GENIUSES?
These reaction memes are all of us. I'm literally just sitting in bed, crying and sweating.
Remember that time Beyoncé posted the first photo of her twins when we were all sleeping? Hahaha, that was... messed up?!
The Beyhive isn't playing, y'all. DON'T DISRESPECT THE DUO OR YOU'LL HAVE TO DEAL WITH ME FIRST.
Damn, what a ride.
The Beyhive has been waiting nine long, painful months to see this photo. It's cute and all, but like, I have bad eyes. I can't even see their faces! Bey, I need a close up, high-definition shot. I want an in-depth look at each and every eyelash.
(Do babies even have eyelashes?????)
On June 30, we first heard reports Beyoncé and JAY-Z named their babies Rumi and Sir Carter. The original names were reported to be Shawn and Bea, so yeah, THAT WAS CLEARLY WRONG.
I'm personally a fan of Rumi and Sir Carter. Except, is "Sir Carter" Beyoncé's son's first name? Does that make his full name "Sir Carter Carter"? And wait, does Rumi have a last name?!?!
Bey, you have some 'splaining to do.