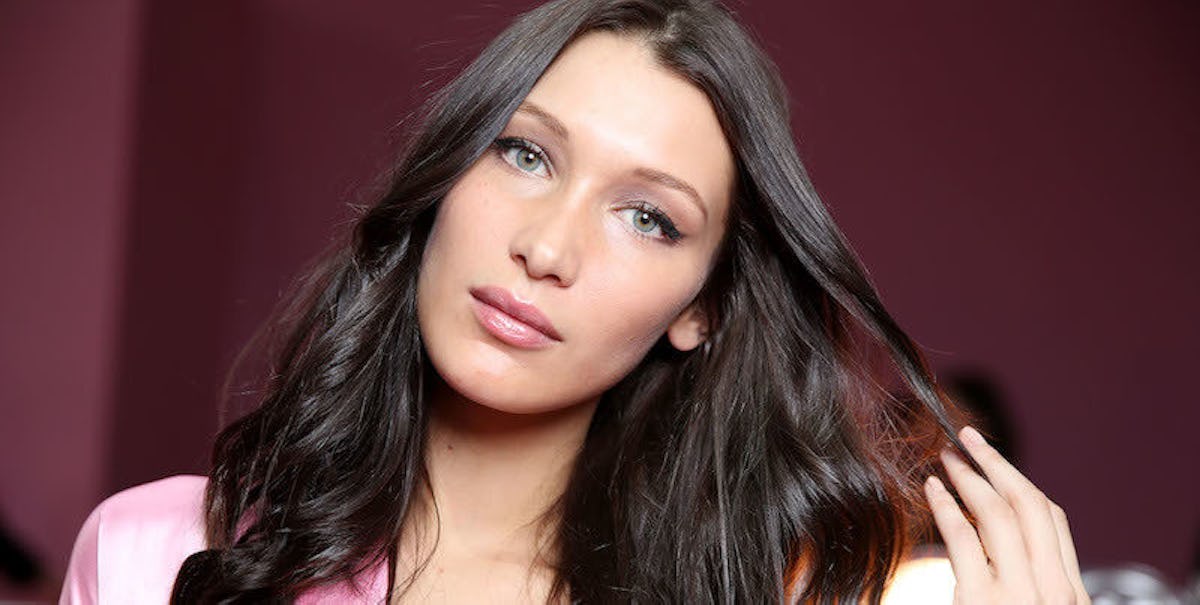 Bella Hadid Looks Hotter Than Ever Backstage At Her First VS Fashion Show
Victoria's Secret Fashion Show,
At 20 years old, most girls are figuring out how to style their hair in order to look more like their fake IDs.
Under 21-year-old Bella Hadid, however, is currently preparing for a much different kind of evening: her debut as a Victoria's Secret runway model.
The Victoria's Secret Fashion Show will take place tonight, November 30, at the Grand Palais in Paris, France.
This year, Bella will join her sister Gigi, close friend Kendall Jenner and ex-boyfriend The Weeknd on the runway.
For most, walking in your underwear in front of millions of people next to your recent ex is a living nightmare, but Bella proved backstage she is more than ready to confidently strut while baring it all.
Elite Daily headed backstage before tonight's show to get a glimpse of the craziness that goes on in the hours leading up to the "sexiest night on television."
In a span of six seconds, we watched Bella flawlessly strike four jaw-dropping poses.
Pose 1: The "You Can See Paintings Of My Profile At The Louvre" Pose
Pose 2: The "Oh No You Hadidn't" Pose
Pose 3: The "Yeah, I'm A Motherfucking Stargirl" Pose
Pose 4: The "This Is A French Kiss, Get It?" Pose
While Bella clearly appears to have all the confidence in the world for what will surely be a spectacular night, it was reported she was spotted staring longingly at pictures of her and The Weeknd on the plane ride to Paris.
The pair dated for over a year and reportedly split earlier this month due to conflicting schedules.
A source close to the couple told PEOPLE,
Their schedules have been too hard to coordinate and he is focusing on finishing and promoting his album. They still have a great deal of love for one another and will remain friends.
And like any normal, post-breakup friendship, Bella and The Weeknd will casually have the eyes of the world on them at 10 pm on December 5 when the Victoria's Secret Fashion Show airs on CBS.
For more Victoria's Secret Fashion Show coverage, follow Elite Daily on Snapchat at elitedailysnap and on Instagram @elitedaily!