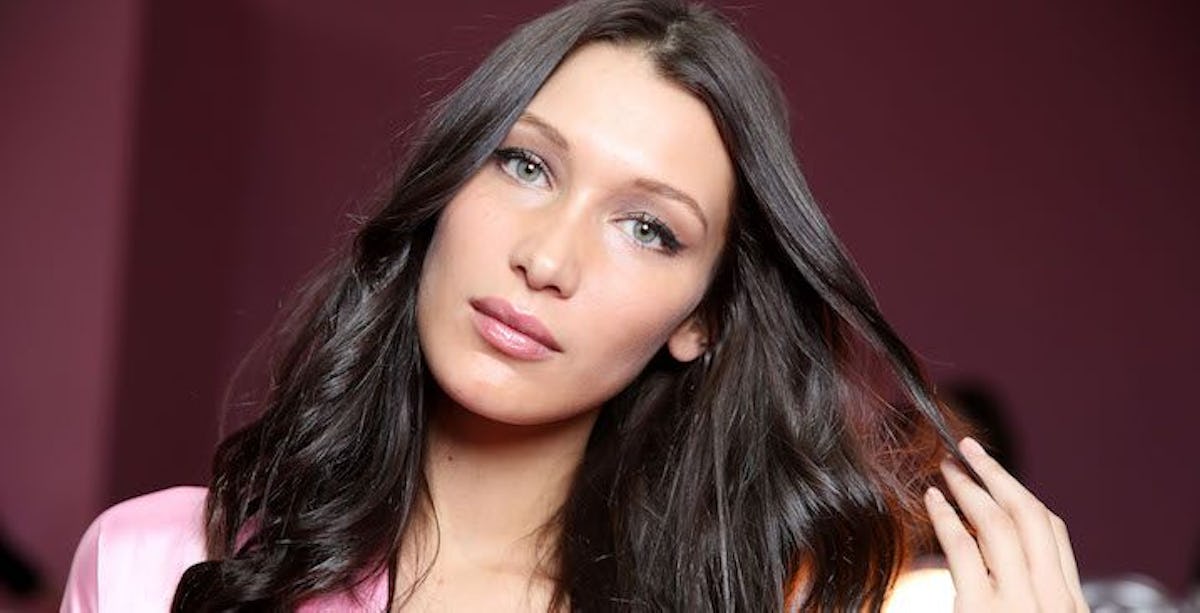 Bella Hadid Reveals The One Thing She Does Every Night To Sleep Better
REX/Shutterstock
It's tough being a supermodel.
I mean, can you imagine the fabulous after-parties, the exotic destinations and the insane outfits? SO MUCH WORK.
But seriously, I can only imagine it might be pretty difficult to get some decent shut-eye if you're constantly traveling from one part of the globe to the other.
Call times can be early AF, and you have to look pretty damn great to get photographed every single day.
Bella Hadid might be new to this world, but she already has her travel hacks DOWN.
In an interview with Teen Vogue, Bella opened up about how packed her schedule can get... especially since Paris Fashion Week is going on. She doesn't always get her recommended eight hours.
But TBH, I don't either, and I always look like a damn zombie.
So, how does Bella keep looking this fabulous? Turns out, it isn't genes; it's an amazing sleep hack I've never heard of before.
Bella said,
I recently started listening to meditation music which makes me have a deeper sleep, even if I just have four hours. I'm usually out by the fourth song.
SERIOUSLY? That's it?
Setting your sleep to a soundtrack might seem a little weird, but why TF not? We work out to music, commute to music and work to music... so why not sleep to music?
Bella's favorite playlist is the iTunes 50 Best Meditation Songs Collection. Sounds DREAMY... get it?
OK, NVM. I'll stop. The girl definitely needs the rest, especially with all that drama surrounding her ex-boyfriend, The Weeknd, and his new girlfriend, Selena Gomez.
And here's another genius hack Bella uses to get the glow for Fashion Week: sleep masks.
She shared,
I like the Dior Hydra Life Jelly Sleeping Mask before I go to sleep. When I wake up, my face is so refreshed and moisturized.
Dior Hydra Life Jelly Sleeping Mask, $69, Sephora 
So, if you want to look like Bella, all you need to do is get your hands on this playlist and a $70 face mask. Super simple, right?
LOL, JK. But I WILL be trying this trick out tonight.
The next time you see me, I'll be ready for my close-up... maybe.
Citations: Bella Hadid Shares Sleep Hacks (Teen Vogue)