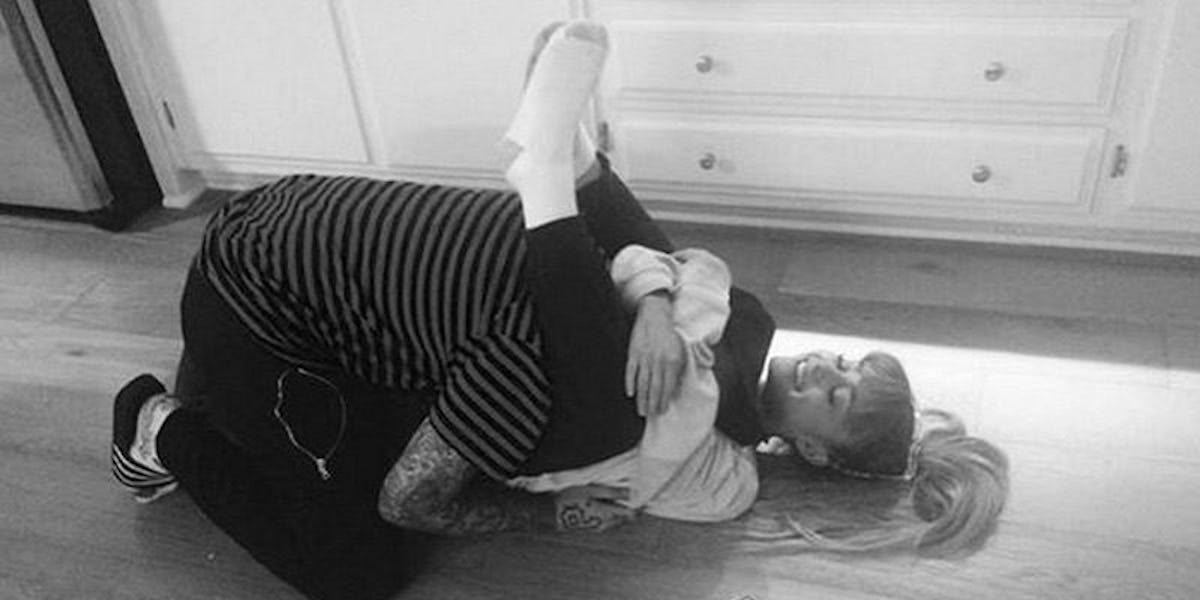 Ariana Grande's PDA-Filled Relationship With Mac Miller Is Instagram Official
Instagram
There's no hiding the fact Ariana Grande and Mac Miller have been seriously falling for one another, and it's pretty much the cutest thing we've ever seen.
After being caught smoochin' over a sushi dinner, lighting up Ari's Snapchat and even getting tattoos together, the "Into You" singer made her romance Instagram official last night.
FINALLY.
She posted a photo of the two lovebirds lying on the ground, with her legs wrapped tight around her boo thang', and captioned it "baabyy."
Looks like she's holding on tight to this one... literally.
Let's be real, though. I think we all saw this coming three years ago when Ariana and Mac Miller basically made out in the music video for "The Way," Ari's song the rapper was featured in.
Their chemistry was obvious, and it still is.
The two singers definitely found something special among the chaos of stardom, and were even able to keep the music collaborations coming with a remix of Ari's song "Into You" that was released last month.
If this isn't true love, then I don't know what is.
Keep the photos coming, Ariana. We can't get enough of you two.