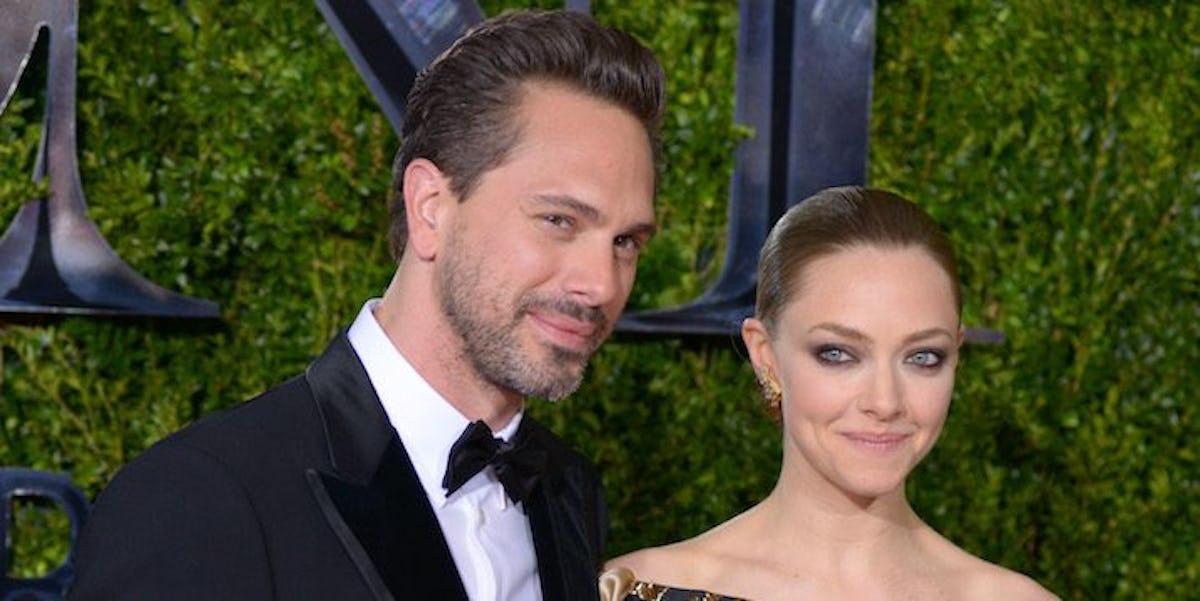 Amanda Seyfried Secretly Got Married And The Ceremony Sounds Too Perfect
REX/Shutterstock
Amanda Seyfried got married and didn't even tell anyone about it, because I guess it's her business or whatever.
So now she's going to be a mom and wife, fulfilling her two main duties to society as a woman! (That was a joke.)
On Thursday night's episode of "The Late Late Show," the 31-year-old actress's now-husband, Thomas Sadoski, announced they secretly eloped over the weekend.
The 40-year-old actor best known for his roles in "Life in Pieces" and "The Newsroom," dropped the marriage bomb on host James Corden, who couldn't have been happier to hear the news.
"I just saw that!," Corden exclaimed, pointing to Sadoski's wedding band. "I was about to say fiancée, I didn't know you got married! When did you get married?"
"Sunday," Sadoski replied, and the audience went nuts.
Sadoski explained just how the couple, who got engaged in September, pulled off this secret matrimony heist.
He told Corden,
We eloped. We just took off into the country with an officiant, just the two of us, and we did our thing. She's the person that I love, admire and respect most in the world. I know that you guys are close friends and that she would want you to know, so just keep it quiet, don't tell anybody.
The ceremony Sadoski described sounds intimate, simple and frankly pretty damn perfect.
He said,
It was beautiful. It was everything that it should be. It was just the two of us talking to each other.
After the ceremony was over, Sadoski said he and Seyfried took their dog for a walk through the country, went out to dinner and went home.
"And you like, have your life," he concluded. "It was a great day!"
Shortly after Seyfried and Sadoski got engaged, Seyfried revealed the couple were expecting their first child together.
While some were commenting on the quickness of the engagement-pregnancy timeline, Seyfried said in an interview that she didn't question the timing.
She said,
I don't question how fast things happen, because I'm actually right where I'm meant to be. I trust the universe.
Sadoski joked to Corden he wasn't ready for the baby's arrival.
"Not at all," he laughed. "How can you be?"
Fair point, my man. Fair point.