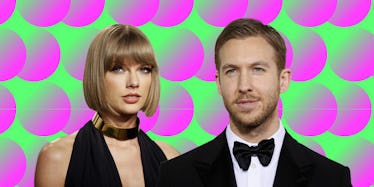 Calvin Harris Goes On Twitter Rant And Epically Calls Out Taylor Swift
REX/Shutterstock
AHHH. So much ex-boyfriend drama! Calvin Harris just went on a Twitter rant about Taylor Swift and even brought up her new relationship with Tom Hiddleston.
The 32-year-old DJ just posted a series of angry tweets directed at the 1989 singer about the drama surrounding his latest song "This Is What You Came For."
Earlier today, we learned what could be the real reason Taylor Swift and Calvin Harris broke up back in May.
According to TMZ, Taylor secretly wrote the lyrics to Calvin's song with Rihanna. The source explains Tay played the tune on piano and sent an iPhone clip of it to her boyfriend, who then released the song with Rihanna, instead.
Apparently, Taylor still has publishing rights and went by the pseudonym Nils Sjoberg in the credits.
Pretty crazy, right?
It looks like that's all true, according to Calvin's first tweet.
He then clarifies the way both of them contributed to the song.
But then things take a turn when Calvin calls out Taylor Swift's team for releasing this information...
...especially weeks after the two called it quits AND Calvin's new song came out.
And then Calvin gives Taylor Swift a piece of his mind. OUCH, that one probably hurts.
Calvin is really letting it all out. I hope this makes him feel better!
Good vibes, guys! It's all OK here!
End rant.
I wonder if boyfriend Tom Hiddleston will jump to Taylor's defense... that is, if they're actually dating.
It feels like new drama happens with Hiddleswift every day. Man, I need a nap.