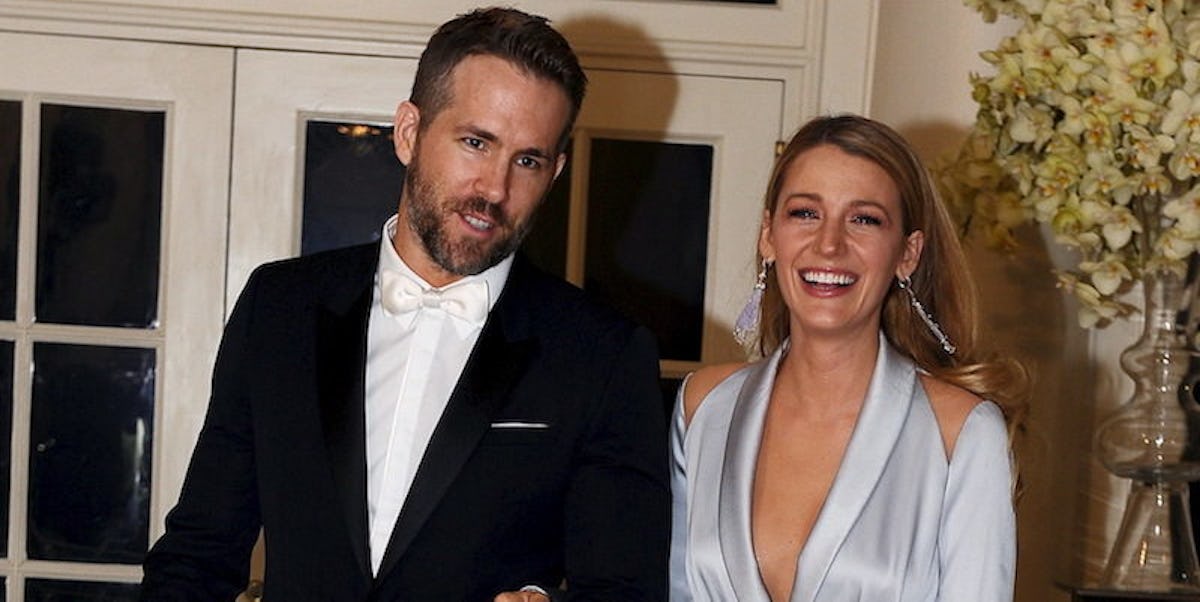 Blake Lively And Ryan Reynold's Favorite Thing To Do Together Is Too Cute
REUTERS
Ugh, Blake Lively, we get it, OK? You and Ryan Reynolds are both very beautiful, and your relationship is perfect in every way.
Now you have to add adorably watching old movies together to the mix? Enough already!
In a short interview with Vanity Fair at the Cannes Film Festival on Thursday, Blake Lively sat down with Woody Allen, Kristen Stewart and Jesse Eisenberg to talk about their upcoming film, "Café Society."
Blake said she took the role in the movie before she knew a single thing about it because she was such a huge fan of Allen's old films.
Actually, she said she was just a huge fan of old films, period, and she and her husband watch the classic movie channel all the time.
She said,
I watch a lot of TCM. TCM is the best. It's always on at our house. Sometimes on silent. It's like the fun version of gossip.
If you're not familiar with the channel Turner Classic Movies, all you really need to know is the really good black and white films play there. Also, there are no commercials, which is boss.
Blake went on to explain why the channel is a way to get the "fun version of gossip." She said,
I love that on TCM they will have the children of the actors and directors on to speak about their parents — there's a level of intimacy that is nice because it's so respectful.
So basically, imagine Ryan Reynolds and Blake Lively cuddling up on the couch to watch "Casablanca" together on a Friday night.
YEAH, IT'S CUTE AS HELL, AND I'M MAD.
Citations: Blake Lively and Ryan Reynolds's Unlikely Obsession (Vanity Fair)