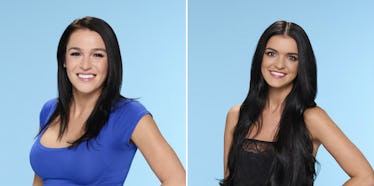 'Bachelor In Paradise' Is Coming Back With New Premiere Date, Everybody Rejoice
Mitch Haaseth/ABC
It's official: Bachelor In Paradise is coming back with a new premiere date, after it was temporarily suspended on allegations of misconduct.
ABC announced on Wednesday that the fourth season of Bachelor In Paradise would make its two-night premiere on August 14th and 15th at 8 p.m. ET, according to The Hollywood Reporter. It's almost here, you guys!
The show's filming was put on hiatus earlier this summer, after accusations of misconduct due to an alleged sexual encounter between two contestants, Corinne Olympios and DeMario Jackson. Both had allegedly been drinking, raising questions of consent.
Filming was put on pause while an investigation into the incident took place.
After the incident, viewers attacked Olympios on social media, blaming her for the situation despite scarce details. Both Olympios and Jackson hired attorneys and released statements. Olympios called the situation her "worst nightmare" while Jackson denounced the "false claims and malicious allegations," but spoke kindly of Olympios.
Following the investigation, Warner Bros. released a statement saying that it did not believe that misconduct had taken place, and that no cast member was placed in danger. No charges were filed in the incident, and both contestants were sent home.
Unfortunately, the break in filming meant that the original premiere date of August 8 was no longer doable, and the premiere had to be pushed back.
WBTV won't be airing the footage of the incident, according to The Hollywood Reporter.
But there will definitely be some positive standout moments this season.
This season will also feature the wedding of Carly Waddell and Evan Bass, who featured on Season 3. Their nuptials were filmed during the suspension, so there's something to look forward to.
Of course now, the question on everybody's minds is what (if anything) will happen between Olympios and Jackson at the show's reunion.
That, we'll have to wait and see on.