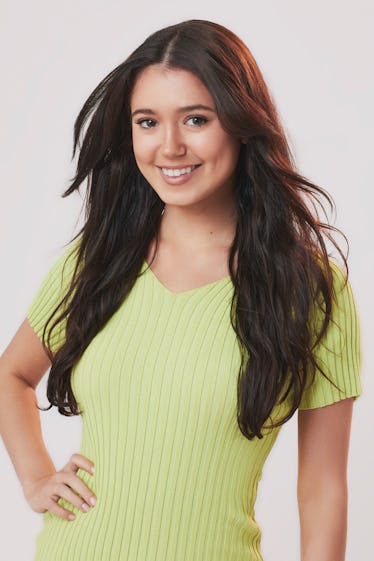 Greer From The Bachelor Goes Way Back With Another Contestant
Wonder if this will spell drama going forward...
ABC/Ricky Middlesworth
Usually, most of the drama in any given season of The Bachelor happens on screen as contestants fight for the lead's attention and (let's be real) screen time. But sometimes contestants have history with each other that predates the show. That's the cast with Greer Blitzer from Zach Shallcross' season of The Bachelor, who crossed paths with another Season 27 contestant in the past.
Greer graduated from the University of Mississippi in 2020 and was a member of Pi Beta Phi when she was there. Gabi Elnicki, another Bachelor Season 27 contestant, not only graduated from the same school in 2019, but she was in the same sorority as Greer, too. It doesn't seem like the two were especially close during their overlapping time in college, but their shared time still could possibly make for some drama during this season.
Greer and Gabi aren't the only Bachelor Season 27 contestants who met way before filming began. Cat Wong and Davia Bunch both competed for the title of Miss South Carolina in 2018. There's a long history of contestants rehashing history with each other on the show. Most notably, Caelynn Miler-Keyes and Hannah Brown from The Bachelor Season 23 were roommates when they both competed to be Miss North Carolina. Their past turned into a lot of on-screen drama during their season, so only time will tell how these Season 27 contestants deal with their shared history.
Here's everything to know about Greer as she begins her journey on The Bachelor.
Bachelor Nation's Greer Blitzer's Real Job
After Greer graduated from the University of Mississippi, she spent a little bit of time unemployed and even joked about it on her Instagram. But Greer did find work in sales, and today she works as a medical device sales representative for a company called InMode.
Bachelor Nation's Greer Blitzer's Instagram
Greer is pretty active on Instagram, posting a bunch about her life in New York City and her visits to her hometown of Houston. She also posts a lot of pics of her friends and vacation shots from places like Tulum. According to her ABC bio, she loves "living life to the fullest" and her IG grid definitely proves that.
Bachelor Nation's Greer Blitzer Facts
Greer is 24 years old and "isn't afraid to speak her mind." She loves flea markets and says she can tell a lot about a person from their sushi order. But even with her bold personality, Greer seems to have a soft side; she says she's a sucker for forehead kisses, so it looks like Zach has a strong tip for how to win her over.
Season 27 of The Bachelor airs Mondays at 8 p.m. ET on ABC.