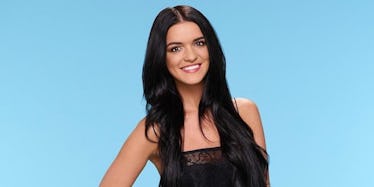 'Bachelor In Paradise' Star Raven Gates Reacts To Show Suspension: "I'm Heartbroken"
ABC
News broke this week that the highly anticipated Bachelor spinoff, Bachelor in Paradise, had to abruptly cancel production allegedly due to reports of sexual misconduct.
Update: On June 14, DeMario Jackson gave E! Online the following statement about the Bachelor in Paradise suspension and claims about his involvement: 
It's unfortunate that my character and family name has been assassinated this past week with false claims and malicious allegations. I will be taking swift and appropriate legal action until my name is cleared and, per the advice of legal counsel, will be seeking all available remedies entitled to me under the laws.
Corinne also released a statement to TMZ on Wednesday. She said: 
I am a victim and have spent the last week trying to make sense of what happened on June 4. Although I have little memory of that night, something bad obviously took place, which I understand is why production on the show has now been suspended and a producer on the show has filed a complaint against the production. As a woman, this is my worst nightmare and it has now become my reality. As I pursue the details and facts surrounding that night and the immediate days after, I have retained a group of professionals to ensure that what happened on June 4 comes to light and I can continue my life, including hiring an attorney to obtain justice and seeking therapy to begin dealing with the physical and emotional trauma stemming from that evening.
Earlier: Since then, it's been an all-out spiral of information while fans, media, and Warner Bros. try to get to the bottom of what happened.
Elite Daily reached out to Warner Brothers for comment and received this statement:
We have become aware of allegations of misconduct on the set of Bachelor in Paradise in Mexico. We have suspended production and we are conducting a thorough investigation of these allegations. Once the investigation is complete, we will take appropriate responsive action.
Now, cast members and Bachelor alum are speaking out. Notably, fan favorite Raven Gates has weighed in saying, "I am heartbroken." Raven appeared on Nick Viall's Bachelor season and was set to appear on Bachelor in Paradise.
Of course, what is social media, if not a place for jerks to troll you? Raven received backlash for her words and was forced to put one or two commenters in their place.
And she isn't the only one with feelings.
Leah Block, who appeared on The Bachelor Season 20 and Bachelor in Paradise Season 3, posted a series of outspoken tweets, apparently looking to express her negative experience on the show. She tweeted:
Just shows everyone how trashy that show is & how trashy the producers are to think it's ok to film sexual activity on an ABC SHOW. #garbage
There is no statement yet from the two contestants associated with the incident, but fans are waiting to find out what really happened on set.
A source told People,
There are no authorities involved, no law enforcement but the incident was flagged internally and they take these matter seriously, so they're looking into it. But Bachelor in Paradise will not be resuming — this summer at least.
In the meantime, there is no planned or public changes being made to regular Bachelorette programming, and viewers can continue to tune in on Monday nights to see if current Bachelorette Rachel Lindsay finds true love amongst the madness.
Sending good thoughts, mojo, and support to everyone involved in Bachelor in Paradise.