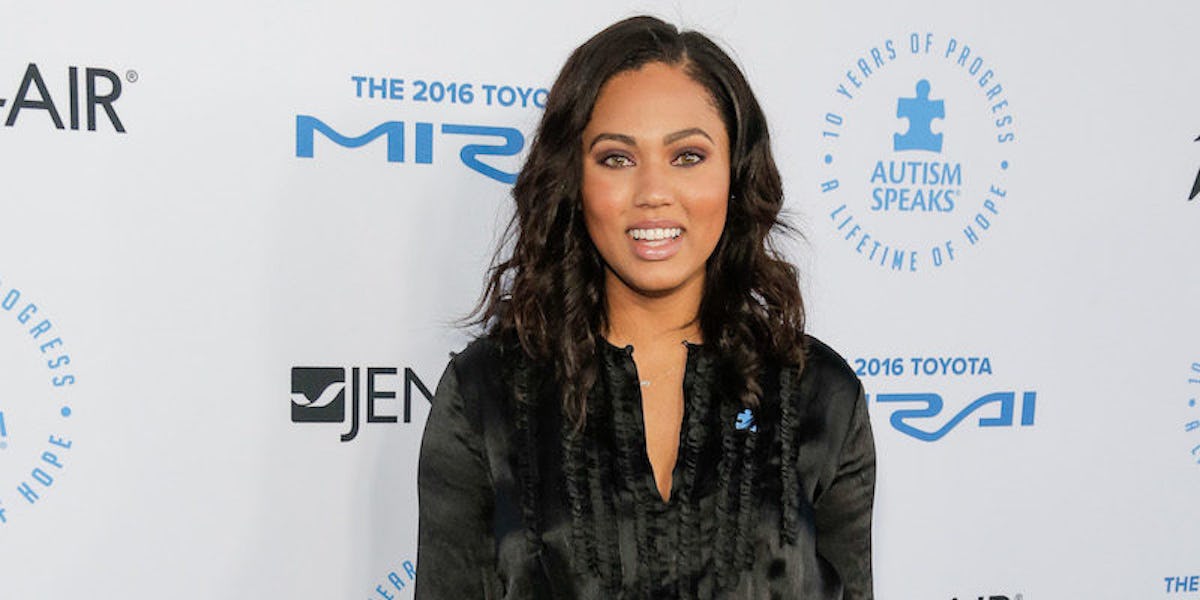 TBT To When Ayesha Curry Guest Starred On 'Hannah Montana'
REX/Shutterstock
Wednesday night, Steph Curry and the Golden State Warriors got absolutely rocked by LeBron James and the Cleveland Cavaliers in Game 3 of the NBA Finals. The game was so lopsided we don't even need to talk about it today, really.
However, we do need to talk about this meme of Ayesha Curry that's currently making the internet rounds. I didn't watch the show "Hannah Montana," but it doesn't surprise me that Ayesha "I literally do it all" Curry made a cameo on the show.
Specifically, it appears Ayesha Curry, then Ayesha Alexander, appeared in season three, episode 27 (Come Fail Away) as a character named Andrea. If I've said it once, I've said it a thousand times: Ayesha Curry is perfect. She's talented, beautiful and genuinely seems like a fun person to be with.
Like I said, I didn't watch "Hannah Montana" when it was on the air, but if it was good enough for Ayesha Curry to make an appearance, then maybe I need to watch the series from start to finish.
That's how powerful Ayesha Curry is. If she says "Jump," I'll ask "How high?"
Throwback Thursday has been won, and it's not even 10 AM.
Citations: ohhshitshakethatass (Instagram)