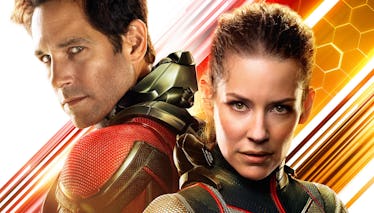 Everything We Know About Ant-Man And The Wasp: Quantumania So Far
Kathryn Newton is about to be an MCU star.
Marvel Studios
Superhero movies usually come in trilogies. Before the Marvel Cinematic Universe's extended 20+ film run, most respectable superhero films did three at a time and then either switched actors or ended their runs. However, some of the newer films only got two installments before Endgame. But never fear, Phase 4 is here to continue their stories, including those of Ant-Man, whose story started in Phase 2 and therefore only got to Ant-Man and the Wasp by Phase 3. Phase 4's Ant-Man and the Wasp: Quantumania will be the story's third outing.
Unlike Captain America, Iron Man, or Thor, Ant-Man never quite had the heft of his Avengers friends. The irony is, he and Wasp were part of the Avengers' initial lineup in the comics. (Hawkeye and Black Widow take their roles in the movie version.) But Marvel was never going to leave its incredible shrinking friend behind.
The Ant-Man movies bring much-needed comic relief to the sometimes too-serious franchise. It's not just the fast-talking Luis, whose recaps of Avengers' exploits could be its own Disney+ series, either. As one of the few couples in the MCU, Ant-Man and Wasp have a great bickering chemistry that every superhero wishes they had with their partner.
Let's run down everything we know about the next small-sized outing:
The first two Ant-Man films are streaming on Disney+ along with most of the Infinity Saga.